Thank you so much for stopping by The Greenhouse Diaries. My name is Tamara and I am the keeper of the blog. In my spare time, I help my husband run a wholesale greenhouse in Langley, British Columbia where we produce Spring Bedding plants, Fall Garden Mums, Christmas Poinsettias and a season extender crop of Hot House Tomatoes and Cucumbers.
We started this journey together back in 1988 as a 2 man show. Him and me. Our tiny 20,000 square foot greenhouse has now blossomed into more acres of glass than we can keep track of. During our peak season we have up to 200 employees, not to mention all the trucks and the wagons travelling 1000's of kilometres to bring our plants to market.
My blog is all about life here on the farm and the daily challenges that come with being a Mother, Grandmother, Wife and business partner. You can follow us around the world as we source our products from a wide range of places. Plants, pots, and paraphenalia are the treasures we seek.
Make sure to stop by often. The coffee is always on!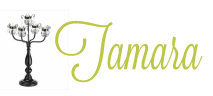 COMMENTS: »