This is the week when all H - E - double hockey sticks breaks out in the greenhouse every year again! And with it come a myriad of issues that are just too numerous to mention……
But I will mention them anyways since it makes for some pretty exciting blogging!
NOTE: I was reading a new blog I found this week about the trials and tribulations of being in the floral industry, how tough and yet rewarding it is, and how important it is to find the joy in all the things we experience from day to day! Who knew my twin was growing fabulous Wild Flowers in Skagit Valley, so close to home. Looks like I need to put Floret Flowers on my bucket list of places to visit!
OK……now back to my story.
First off, our wholesale division is working out of 2 satellite greenhouses in Alberta and the Big Guy and I got the marching orders to see how we could help out in the prairies for the next 2 weeks. My specialty is going around to all my favourite Big Box stores to check on the plants, water and spruce them up!
Depending on the weather, this can be an easy job…….
Brand new rental car with only 28 KM's on it now is a rolling garbage bin with 2000 KM's and counting!
or this can be a tough job……
Getting things to the stores in one piece over the winter washboard roads in the Prairies is not easy!
We encounter all sorts of issues……
The Big Guy manages to get stuck in the mud. Don't even ask me how we got that thing back out!
the worst of which is WET FEET in my opinion!
I only packed enough for a few days worth. I'm buying all sorts of strange things at the truck stop.
But in the end, we get the job done…...
and then Mother Nature throws us a curve ball!
In a friends backyard this morning in Edmonton!
However the craziness continues non-stop…….
Would you just look at the intensity on their faces…..it's the wild, wild west out here!
And the hanging baskets just keep on rolling.
Fortunately, the Big Guy and I got a breather from the chaos with a flight in to Las Vegas on Tuesday night for a big Industry Convention. Unfortunately, by the time we arrived we were too tired to check anything out besides a glass of Merlot and some appies in the piano bar.
The next morning we woke bright and early so we could check out the gardens at the Bellagio before the Convention opened. What a TREAT to see such beautifully designed displays!
Behind the Front Lobby Check-in you can see this wonderful burst of colour.
Ginormous Foral Arrangements are everywhere!
In the Atrium
So much work and planning must go into these fabulous displays, no doubt!
Now, since my work at the Convention is TOP SECRET, I can't share any of my photos for now. We are busy planning for next year and I have to keep those things on the down low. Wouldn't want the competition to get a whiff of what we are up to for Spring 2016. So, instead I sign off with a few more inspirational photos from this amazing hotel and say "Until next week!".
Beautiful classical garden out by the Patio Cafe
Our view of the Bellagio while getting a quick bite to eat at the Paris before flying back to Calgary
We may look old and tired but we try hard to make ourselves useful :)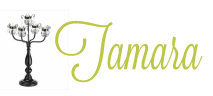 1 Comment »