Has it really been 20 years?
Our first greenhouse, 20,000 square feet!
It feels like only yesterday we were starting out on the farm.
The old greenhouses are still in operation!
Not much has changed and yet nothing is the same. Even our prices are better than ever!
Only moments ago, we were parents to 5 under 10, working hard in the flowers and trying to raise our family to be good stewards in this beautiful world we live in.
Now we're Grandparents to 4 under 5, working harder than ever and having more fun than we could have imagined 20 years ago!
We just wanted to say thank you to all of you who have watched our family and our business grow here in Milner. Many of you have come in and offered your congratulations over the past few weeks, reminiscing with us on how much things have progressed. You have rejoiced with us in the great things that have transpired over the past 20 years. You have no idea how much your well wishes mean to us.
#blessings abound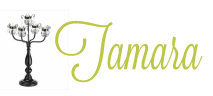 COMMENTS: »