At this time of the year, all of our work for the past 12 months comes to fruition. 365 days ago we started ordering our pots, soil, seeds, carry trays, trollies, plant tags, protective sleeves, decor containers, fertilizers and so much more. All in preparation for the biggest day of our season…..
MOTHER'S DAY!
We have travelled the world in search of what exactly your Mom will want for her special day.
Our entire team has been working hard behind the scenes…..
Our Container Garden Planting Team
They all take great pride in making sure you will get the pretties flowers on the market!
Our Drivers and their swampers
Our team is the BEST!
With such a fantastically creative team behind us here, we take great satisfaction in a job well done. A celebration is in order, wouldn't you say?
Any excuse for a party
Cheers to the BEST CREW ever!
And now, I must admit that what I would really like for Mother's Day looks something like this…
One of my favourite things to do…..climb ladders with wine bottles at the top!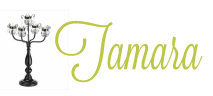 COMMENTS: »