I don't know about you but I LOVE beautiful note cards. They are a perfect little "Thank You" for any occasion. Actually, in today's busy day and age, we seem to have lost a little of that old fashioned etiquette when it comes to writing thank you notes. I mean, when was the last time you sent off a pretty card to show your appreciation for an evening of wine and companionship with your friends or family? Amy Vanderbilt, a well known etiquette guru from the 50's said the following:
Whether you spend a night or a weekend at someone's house, you must always send a thank-you letter to you host and hostess within a week of your return home. Take time to write an enthusiastic and appreciative letter, mentioning something you did that particularly appealed to you or people you met who impressed you. If you did not take a present with you when you visited, now is the time to send one with a gift enclosure card reiterating your thanks.
Wouldn't you love to go back to those fabulous days when good manners were very important?! Fella's opening doors for the ladies, youngsters helping the elderly with their groceries, young women hosting tea parties for their neighbours……
Those were the days.
I think it's time to bring them back, don't you?!
I must say, this past weekend I felt like I had walked back in time. I was down in Idaho for a very special Bridal Shower. You see, my son is getting married this summer to a beautiful young lady with South Carolina mannerisms.
The Bride and Groom
She calls me Ma'am.
Being called Ma'am was kinda disconcerting at first. Now that I'm used to it, I find it rather charming!
My grandkids call her "Miss Annie"
Miss Annie getting help from Wee 3 to open her Shower gifts
They absolutely love her to death!
So, this weekend at the Bridal shower, I found out that lady like charms are not just antiquated and old fashioned things of the past! Those fabulous qualities are still alive and flourishing in the tiny little town of Moscow, Idaho in the lovely heritage home of the Wilson's who hosted a bridal shower for my daughter-in-law to be.
Meet Heather Wilson, Hostess with the MOSTEST!
Annie and Heather
This beautiful young lady met us at the antique screen door on the front porch of their home and welcomed us with a cup of French Hot Press and fresh baked quiche at 10 AM Saturday morning. The table was set beautifully with Mimosa ingredients and all sorts of home made goodness I can't even name. I was quite stunned that she had put together such a lovely event for us!
And her MOTHER wasn't even home for the weekend!
There were a lot of guests……
and she was cool as a cucumber…..
a great time was had by all.
I must admit that I was mentally bemoaning the fact that my
sister Rosa
was not able to attend because she would have LOVED this heritage home with all the original wood trim and hard wood floor throughout. I found out later that Heather's Dad even keeps bees out back! It's like living the dream, right Rosa?!
Mr Wilson hiving his bees
Now, while I was sipping my coffee and enjoying my quiche, I met an amazing lady sitting beside me who just happens to be an artist with the most wonderful English Accent. We chatted while the gifts were being opened and passed around. She made mention that she is a painter. At some point in the event I happened to see a BEAUTIFUL pack of note cards, a gift from her to the bride-to-be. They were stunning! Eventually I found out that these were hers and she has actually produced designs for the likes of Georgio Armani and Harrods. She was so kind as to invite me to her home to see some of her work.
I did not hesitate to accept.
Later that afternoon I had the chance to hold some of her beautiful designer bags and fabrics that are to die for! Oh, how I would love to have taken home one of her colorful purses, not to mention her china mug collection.
But, not to leave completely empty handed, I managed to buy a very limited quantity of her note cards which I have made available in the store for all my friends and neighbours to enjoy!
Make sure to stop in and pick out your favourites before they are all gone! Let's put old fashioned etiquette and "Thank You" cards back on the the map, shall we?!
In the mean time, my son, the groom, gave my husband a book that is a "Must Read" for all the fellas out there, he insists. My boy is studying up on how to be a good mate to his Southern Belle and figured he'd better share his new found wisdom with his Dad. Now aint that just the darndest thing?!
The Big Guy getting a bit of wisdom and sharing it with Wee 3 this past weekend!
Here's a bit more information on it and how you can get your own copy! Wishing you a "muy
caliente" week full of joy and passion!
and Other Short Essays for Men
"Marriage is not a vending machine, and love is not two quarters to put into it. It's a manner of life, not an exchange of commodities. So what does it look like when a man loves a woman?"
Douglas Wilson answers that question in

How To Exasperate Your Wife and Other Short Essays for Men,

and his responses are as wide-ranging and humorous as they are incisive and down to earth. Douglas explains why men's distorted view of wisdom handicaps their understanding of their wives, and he exposes rigid (and wrong) approaches to marriage and relationships. He gives practical advice for identifying unhappy households (Mom is ignored) and replacing abdicating Dad with a true leader ("Measure strength not in decibels but in performance"), all combined with hot tips on how to exasperate your wife (you may start with leopard-spotted underwear...).
Both realistic and insightful,

How to Exasperate Your Wife and Other Short Essays for Men

points husbands (and wives) towards a passionate married love that is particular, sacrificial, sacramental, and

muy caliente

.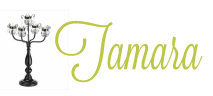 1 Comment »