I can hardly believe that 6 whole years have passed since we first started our little retail garden centre in the
old Milking Parlour
on the farm. A lot of things have changed over the years! We've had some
great parties
……
hosted a whole lot of
Farmer's Markets
…..
made some wonderful
Christmas memories
…..
so when the Big Guy decided it was time to move the store out of our old barn and into the new greenhouse, I was a little torn. I love the old girl with all her bumps and wrinkles. She just has so much charm about her, what with the old wooden walls and the crooked concrete floors.
But then I thought about the icy cold breezes that inevitably blow through the un-insulated cracks and crevices, the huge puddles that form everywhere on rainy days, not to mention the little critters that love to hide in dark corners, I figured "This will absolutely be a change for the better!".
So, with a good deal of trepidation on my part, we began the process of moving in to our new digs!
But I really wanted to retain some of the vintage character of the old place while enhancing the enormity of the actual greenhouse.
How on earth do you make something NEW…..
look like it has a little bit of that OLD charm?!
What a conundrum.
Good thing Tamara is never one to be scared off by a challenge!
And where is the first place one goes for ideas when faced with a big design challenge?
Why,
PINTEREST
of course!
My first inspiration was a Pergola Pin I fell in love with…..
which the guys built for me in the blink of an eye.
And of course, when you do things the Tamara way, ONE is just never enough.
As a matter of fact, neither is TWO. The plan called for EIGHT Pergolas in total.
As the guys were busy building and painting all these beautiful elements, I continued my PINTEREST trolling, looking for the best Shabby Chic Garden ideas I could find.
These two pins caught my eye!
And then, as if by divine intervention, I glanced through my living room window from my perch in front of the computer and saw that my neighbour across the street, Napier Antiques, had the very same fire truck for sale. I immediately went over to check it out! Wee One accompanied me to assist with the haggling.
Unfortunately, this lovely antique was a little out of my budget so I did a bit more internet searching and found a brand new fire truck/pedal car on Amazon.com that fit the bill. Once the parcel arrived, it only took 3 of us to assemble in just over an hour.
I was in charge of reading the instructions.
The Big Guy did all the actual assembly.
Mini Me just handed him his tools.
We make a good team!
A few days later I managed to convince the fellas to bring over some of the walls from the old Milking Parlour and re-assemble them inside the greenhouse for a perfect vintage back drop.
With a few tweaks…..
the final display turned out perfectly!
Of course, I also need to make sure that my favourite Shabby Chic cottage came along in the move….
which was no small feat!
First the roof was removed and brought across the driveway…..
where it was re-assembled in a jiffy. Just a quick coat of white paint and the whole thing looks good as new!
The next step was to bring in the old chandeliers…..
the road sign….
the front entry…..
and, of course, the walls for all our fabulous decor goodies!
It only took a few hours to get a whole bunch of wonderful product out on display once the shelves were up. So many treasures to be found here this Spring!
So, I hope you make time to come and check out our new digs across the driveway for yourself. It's warm and dry…..
full of amazing garden inspiration……
and a whole lot more surprises!
Now, pardon me if I go and soak my aching bones in a nice hot bubble bath. It's been a busy couple of weeks and I think I may need to spend a few hours resting up before our big Hanging Basket Blowout this weekend to celebrate the BIG MOVE.
I think it's going to get a little crazy around here real quick!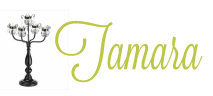 4 Comments »