If there is one thing I am passionate about, it's a PARTY! It's not just the fun of the days events that really gets me excited but all the preparation that happens before hand. There are themes to choose and ideas to gather, guests to invite and party favors to organize. Paint, wood, jigsaws and screws all play a large role in any
celebration I plan
.
I can't help my freaky party passion.
I was born that way!
I must admit, my addiction is no longer confined to weddings and birthday parties for families. Having visited Horticulture Shows and f
amous gardens
the world over, I realized that theme's are not just for private functions. They actually play a very large part in how we create joy and wonder even in our
own business
. So we decided to try our hand at creating a little theatrical fun in our neck of the woods but on a shoe string budget.
If you have stopped by the store lately, you may have noticed a "Mad Hatter Tea Party" theme going on. We scrounged up a few old pieces of plywood that were laying around, pulled out the jigsaw and started cutting.
I was successfully able to accomplish this task without losing a finger!
Next step.......off to Home Depot for some perfect paints to help us set the tone for our fanciful Wonderland landscape.
A few nights of fun and our mushrooms are all finished!
Personally, I find THIS part of the project super simple.
It's THIS part of the project that I can't wrap my mind around. Perhaps because it requires a whole lot of brawny strength to achieve. It's always very handy to have the Big Guy around to get the REAL WORK done.
As you can imagine, a few mushrooms on a hill out back do NOT a total THEME make so.....
Using a VERY OLD can of black paint with a thick dry skin was easy on the budget but tough on the painter.
we had to get busy on making a bunch more characters to include in unexpected places. Of course, our Cheshire Cat hangs out in the old Chestnut trees along the road where they spin in the wind, appearing and disappearing like magic.
Once again, the Big Guy climbs to great heights to get things done!
My favorite part of the whole theme is the Croquet Game. My inspiration came from
Pinterest
, as all good ideas do.
A few Card Soldiers cut out of Coroplast
A few dashes of red paint and some bamboo stakes to secure them in the garden and our Mad Hatter Tea Party is ready for the show!
This past weekend was a busy one for us at the store since the Easter Bunny popped by to join the fun! We had tons of toddlers searching for eggs and getting their photos taken in the garden.
Cotton Candy and helium balloons definitely made this a REAL party!
Let me assure you, hopping around in THIS outfit is a fantastic AEROBIC WORKOUT!
I hope everyone one had a good time because WE sure did!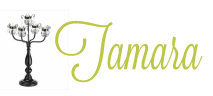 2 Comments »