My 4th Birthday
I woke up this morning one more year older, one more year wiser and one more year grateful. Now, perhaps I am feeling all this gratitude more acutely on this particular birthday because I just spent a weekend with my dear sister Rosa down in Moscow, Idaho. We were at a writers workshop being encouraged to immerse ourselves in gratefulness because that's how good writers SHOULD live. If you want to be a REAL writer, they told us, you have to be the kind of person who notes the little details and stores them up in a thankful heart to be shared as a blessing to others.
Point well taken. Thank you
Wordsmithy 2014
.
Recently my mother sent me this photo of my wee self on my fourth birthday. I found it again this morning in a photo album. It brings back stored memories as bounteous as a squirrel's stash of winter nuts. When I look at it, the faded colors and indistinct details snap into sharp focus. I recall the scratch of my dress, all starchy and stiff, on my tiny little shoulders. I hear the clink of my birthday bracelets dangling heavily on my pudgy little wrist. I sense the squeeze of new clip-on earrings pinching my lobes like crabs clinging to a sandy beach. I recall how much I hated that short, boyish pixie cut hairstyle which denounced my feminine sensibilities in a way that I found completely reprehensible. The memories are so intense, I just want to reach into the photo and hug this little me and comfort her, for I know that the years ahead are heavy with fear and sadness, loss and loneliness.
My childhood was spent in uncertainty, having to choose between my Father and my Mother, living apart from my sisters. Rosa, the oldest, chose to live with my father. I chose my mother. I missed Rosa intensely, those many years we spent separated. She had a wonderful sense of the magical that I idolized. I would imagine the great stories she would tell when we would see each other again. I thought up plots and sub-plots which we could weave into one grand fairy tale on our next visit. Every fable I concocted had a raven haired princess warrior who was brave and true, just like my big sister.
The past few days were a great gift, a chance to once again weave imaginary stories that may never be written, and spend precious time with my dearest friend and kin. We shared a bed, talking into the wee hours of the night about metaphors and similes, hobbits and wizards, dragons and Dumbledore.
We giggled together like we were little kids. We immersed ourselves in the details.
No barn went un-photographed......
and no meal went un-documented.
Megabytes of data are cluttering "the cloud" with digital memories of our wonderful weekend.
And I am one more year older and one more year wiser and I am one more year grateful.
1 Praise the

Lord

, my soul;
all my inmost being, praise his holy name.
2 Praise the

Lord

, my soul,
and forget not all his benefits—
3 who forgives all your sins
and heals all your diseases,
4 who redeems your life from the pit
and crowns you with love and compassion,
5 who satisfies your desires with good things
so that your youth is renewed like the eagle's.
6 The

Lord

works righteousness
and justice for all the oppressed.
7 He made known his ways to Moses,
his deeds to the people of Israel:
8 The

Lord

is compassionate and gracious,
slow to anger, abounding in love.
9 He will not always accuse,
nor will he harbor his anger forever;
10 he does not treat us as our sins deserve
or repay us according to our iniquities.
11 For as high as the heavens are above the earth,
so great is his love for those who fear him;
12 as far as the east is from the west,
so far has he removed our transgressions from us.
13 As a father has compassion on his children,
so the

Lord

has compassion on those who fear him;
14 for he knows how we are formed,
he remembers that we are dust.
15 The life of mortals is like grass,
they flourish like a flower of the field;
16 the wind blows over it and it is gone,
and its place remembers it no more.
17 But from everlasting to everlasting
the

Lord

's love is with those who fear him,
and his righteousness with their children's children—
18 with those who keep his covenant
and remember to obey his precepts.
19 The

Lord

has established his throne in heaven,
and his kingdom rules over all.
20 Praise the

Lord

, you his angels,
you mighty ones who do his bidding,
who obey his word.
21 Praise the

Lord

, all his heavenly hosts,
you his servants who do his will.
22 Praise the

Lord

, all his works
everywhere in his dominion.
Praise the

Lord

, my soul.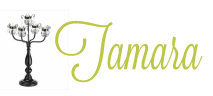 5 Comments »