It's that time of year when we start planning for NEXT year, believe it or not! Yes, my friends, although it is harvest time in the greenhouse right now, it is also time to plan for what will be the next biggest thing in Spring 2015. This weeks trip is flying us off to Las Vegas for the Hardware Show. It's gonna be acres and acres of everything you can imagine you need for your yard and garden all displayed under one roof.
It's unbelievable!
It's Home Depot on STEROIDS!
It's a BIG show!
Every year again I come home with BLISTERS. Why, oh why do I insist on buying NEW shoes right before a big show?! You would think I would have learned my lesson by now.
We actually go to a lot of different shows around the globe throughout the year which translates into a whole lot of travelling for the Big Guy and I. We are constantly on the prowl for new ideas, things that you are not going to find at any other store except OURS!
So......we travel abroad to horticulture shows where styles and fashion are ahead of ours.
IPM Essen, Germany
I know, it's a tough job but someone has to do, right?!
IPM Essen 2013
The Europeans REALLY know how to put on a flower show!
IPM Essen 2014
They also have an incredible style when it comes to cut flower arrangements......
Here on the North American continent we may not do things quite as big as THIS.....
Florema, Amsterdam
but judging by the beautiful models in THIS Red Fox advertising campaign....
At the OFA - the Dummen booth in Columbus, Ohio
we do know beautiful when we see it!
So, even though it's crazy busy at the greenhouse, we are on our way to Las Vegas to search for some new ideas. The Big Guy booked us in to the Paris Hotel because he KNOWS it's my favourite AND......
it has the BEST view of the fountains at the Bellagio!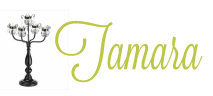 COMMENTS: »