This is it, my friends. This is the time of the year when everything we farmers planned, everything we planted, everything we watered, everything we picked and packed......all comes together! It has taken 12 months of pain staking processes, 100's of hours of computer work, 1000's of meetings and 10,000's of kilometres walking the greenhouses to get our plants ready for this very moment.
Now the final stages of the plan are nearing completion........
our product is on the way to a store near you......
One of our loads headed through the Rocky Mountains has a "mishap". No injuries to the driver.
What could go WRONG?!
Nothing was salvageable. A replacement load was on the road in less than 8 hours
I must say that this business is probably the VERY BEST business to remind a man of his complete reliance on God for all things! There is absolutely never a dull moment here at Darvonda and the year 2014 is absolutely NO EXCEPTION. So far we have battled:
- Tobacco Mosaic Virus (bio security measures have been in place all season)
- A Strike by truckers at the Vancouver Port (all our pots were delayed)
- Cold Spring weather in all of Western Canada (it even snowed this morning in Winnipeg!)
There's a whole lot more I could put on the list but I would hate to make your blood pressure rise. It's best I keep it to myself. I have learned a few coping skills over the years to get me through the stress.
At this time of the year......
My coffee intake spikes. My sister gets a whole lot of "woe is me" phone calls. My knees get red and raw from bending down in prayer.
Farming just isn't for Sissy's, that's for sure.
Ironically enough, our week started out very relaxed in Las Vegas where we basked in the evening warmth on a patio overlooking the Bellagio Hotel's beautiful fountain.
During the day we were scouring the Las Vegas Hardware Show for what might be the next big "thing" in the horticulture industry and chatted with suppliers to source what is needed for Spring 2015. The planning has begun for next year already.
It wasn't long before we were back on a plane and flying to the Canadian Prairies to set our product out on the shelves in a number of Big Box stores there.
Before and After shot showing the complete annihilation of our racks on the Mother's Day weekend
We had to do it ourselves because we just can't seem to find anyone who needs a job and can help us out in that region!
NOTE: If you know someone looking for a job in Saskatoon who like plants, just leave me a message below. I would be forever in your debt.
We spent 3 days driving back and forth in Saskatchewan to make sure everything was watered and healthy in all the stores. A pair of steel toed shoes were my most expensive purchase this week but I must say, they saved me from a broken toe for SURE! I actually ran over my own foot in my rush to get stuff out to the customers. That is the first time I have ever done that in 25 years.
Our favourite ice cream stop between Saskatoon and Regina. Too cold for ice cream this trip!
By late Saturday evening, the Big Guy and I were absolutely BUSHED. We sat in the Saskatoon airport to compare cuts and bruises we had acquired during the week. We took some Advil. We drank a nice glass of wine. We shared some Cheeto's. We snoozed a little. We were too exhausted to do much else.
NOTE TO SELF: Saskatoon airport is too small for a proper restaurant. Eat dinner BEFORE you go through security!
And then on Sunday......we had a PARTY! We celebrated with friends and family another blessed week that was full of excitement, grace and blessings. Every week again we are in absolute awe of the goodness of our Heavenly Father towards us in all things. We may plant but He provides the growth. We may build the greenhouse but He provides the sun. We may bring the plants to the customer but He provides the sales. He is the great Master and we attempt to serve Him in humble thankfulness.
Soli Deo Gloria!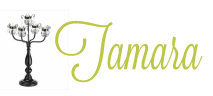 COMMENTS: »