Things are really getting crazy around here! The Greenhouses are STUFFED to the gills with color and we are all riding the roller coaster that is SPRING RUSH at Darvonda.
All of our exclusively designed planters have arrived from over seas......
although there was a WHOLE LOT of nervous nights without sleep during the Port strike here in Vancouver. Our containers were being re-routed or held at the dock while the truck drivers were busy sorting out their differences with the Port officials.
Suffice it to say, our fingernails are FINALLY growing back after munching them down to nothing while waiting patiently for everything to clear customs and arrive at the warehouse.
Another crazy issue we have been dealing with this year.......starting already in January...... was a terrible VIRUS that infected plants the world over. The entire horticulture industry here and across the globe, has been fighting to irradicate the nasty pest and judging by our beautiful crop, the battle has been WON!
These days, our minds are full of trucking, planting, watering, fertilizing, spacing, picking and packing. It's time to "make hay" on the farm and that means there is little time to eat or sleep! There's just TOO MUCH WORK to be done around here right now.
However.......
the Big Guy has been given permission by Junior to take his motorbike lessons this week so he can finally get his full license.
I managed to sneak in a bit of time with my own hanging baskets the other evening since I live right BESIDE the greenhouse and it just wouldn't look right if MY place didn't have some color as well.
Making sure to add Time Release Fertilizer with the help of the grandkids
But we still have thousands and thousands of pots to ship yet......
so if you are curious to see what goes on inside the WHOLESALE arm of the business, just stop by Milner Gardens on Saturday morning at 11 AM for a tour! We have started those up again now that the VIRUS danger has been averted. Bio Security measures have been lifted.
Here is a short video to show you how CRAZY it can get in the greenhouse at this time of year!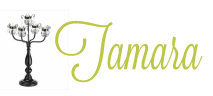 1 Comment »