The rain didn't keep us from having a great time at the Fort Langley May day Parade!
Some of my best childhood memories are of sitting in an upstairs window above my Dad's bakery in downtown Chilliwack watching the May Day parade pass by. I had the best seat in town! I loved watching the clowns throw candies pell-mell at the kids who scampered out onto the asphalt to retrieve their bounty while bagpipe bands passed by in perfect formation. Parades remind me of a time when kids were kids and unwrapped candy that landed in muddy puddles was fair game. Back in the day, I could hang out that second floor window as far as possible to catch a better glimpse of the Clydesdales prancing along in unison, no one pulling me back inside for fear I would fall out. Those glorious days of innocence and freedom are far behind me but........for the past few years we have been participants in a number of community parades where I get the opportunity to be drawn all the way back to the good ole days. Only, now WE are the parade and the next generation of kids line the streets in anticipation of treats and fun. You can imagine that with such grand memories of my youth, I am determined that we not let the kids down!
This year we had an easy choice for a parade float theme. We have had an
"Alice in Wonderland" theme
set up in our Garden Centre all spring long. It was just a natural choice to keep that going so we started trolling Pinterest and craft blogs to find easy ways to make it happen.
We found this super easy pillowcase/card soldier costume idea on-line and got to work. I cleaned out two Value Village in Saskatoon and one in Langley of every white and red pillowcase I could find. To be truthful, I ended up making 14 in total.....
which was not as much work as it sounds, amazingly enough.
Next my Little Angel came up with some great ideas for the White Rabbit which was also found on Pinterest.
I am telling you, PINTEREST is a WONDERLAND of great ideas! No more "googling" for me. I am addicted to "pinning" these days!
Then while I was gone on a trip to the Prairies last week my daughter just came up with a whack of great ideas for the rest of us. She whipped up this Queen of Hearts costume......
and collected up our "Alice" costume from one of the garden centre displays to complete our character trio to perfection.
Not satisfied with just that, my Little Angel threw together a Mad Hatter costume for herself......
including a fabulous mobile tea party......
with the Cheshire Cat as special guest!
Now, you might think that this would have been enough work and that we had enough details organized to make a great float but then you would not know my daughter very well. Nope. If she has more time available to her, she will just keep adding more detail to an already fantastic presentation. And so.......
the TALKING DOOR KNOB was added to our little float house from last year!
But wait......that is STILL not the end. No, my Little Angel decided that we needed to dress up our electric car as well, making it look like "Absinthe" from Disney's cartoon version of Alice in Wonderland.
A couple of blue sheets sewn up at midnight, stuffed with a few pillows and VOILA! You have another fabulous display for the kids to enjoy!
The morning of the parade was just a little chaotic. Hair and makeup were courtesy of my darling daughter-in-law who took a little time out of her crazy schedule at Darvonda to make the perfect bun in Wee One's hair.
The float was loaded onto the trailer by 8 AM and whisked off in the pouring rain to find our spot in line before it got too busy with parade participants clogging the road ways for us to safely get off loaded.
We had hoped the clouds would dissipate quickly but they didn't and we all had to take cover under our pop up tent.
However, it seemed like none of our helpers even NOTICED the rain. The air was electric with excitement. The music was blaring and we finally started rolling but somehow, the White Rabbit was nowhere to be found!
Eventually we realized that he was happily sitting in the the little house unable to get out. The Big Guy had put the door in place without realizing he was still inside.
Wee Two is not quite sure he likes being the White Rabbit all of a sudden!
We managed to coax the little fella outside and he walked the entire mainstreet hand in hand with his Dad, the March hare, where little girls ran out in the road trying to give him a hug! Literally! One mother had to dart out into the parade to retrieve her little girls who were determined to HUG the White Rabbit.
Yup. My grandkids are just THAT adorable.
So, in my mind, the 92 nd Annual Fort Langley May Day Parade was a GIANT success, regardless of the pouring rain.
We all really had a great time!
Thanks to my friend Mirjam for this fun photo!
I think I had the MOST fun of all!
Can't wait to start planning for next year.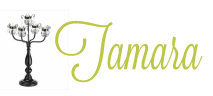 2 Comments »