Christmas cheer is in my blood. As a matter of fact, I often feel that I must be a distant relative of Mrs. Klaus. Around this time of year, my dreams are full of red and white. My hair is dusted with so much gold glitter that I leave a trail of sparkling specs wherever I go. You will most likely find me running around the greenhouse with a shiny sparkle stuck to the end of my nose, a box of bright metallic cellophone sheets tucked under one arm and curly ting ting bunches under the other. During the months of November and December my calling in life is to spread the joy of the season from house to house, one beautiful poinsettia at a time!
Here at Darvonda we grow somewhere around 200,000 gorgeous Red, Pink, White and Candy Speckled blossoms every year. Each plant is meticulously chosen for it's depth of colourful bracts, strong branches, and number of blooms. While they don't take longer than 6 months to go from a cutting to your dining room table, they do require a very meticulous attention from the farmer when it comes to water, light, fertilizer and temperature. The growing process can be quite overwhelming.
On our farm, Poinsettias are one of the most demanding crops to grow. They are finicky about not getting too much water or their roots will rot and yet they need a steady amount of fertilizer to keep their leaves nice and green. They prefer a nice bright Fall season for good growth and yet must have 10 hours of darkness per night to ensure they color up nice and strong. Even the shining headlights of passing cars can put a poinsettia on hold!
Oh the ups and downs of being a farmer. First there is not enough light and then there is too much. It's an uphill battle all the way to Christmas.
Rarely do we send them off in a plain old speed cover and brown cardboard box. Nope. I love to bling my baby girls up before I send them out to you. Organza by the meter, shiny buckles by the thousands, and glitter by the ton is always on hand here like a well stocked makeup kit. Haute Couture for flowers is the aim and I consider myself the Coco Chanel of the horticulture industry.
Now be sure to stop on in at your local garden centre, florist shop, grocery store or Big Box outlet and get your poinsettia before it's too late. This year's fashions are flying off the shelves.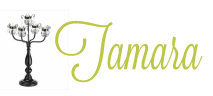 5 Comments »