Enjoying an ice cold beer somewhere off the coast of North East Brazil
"For everything there is a season, and a time for every purpose under heaven" Ecclesiastes 3:1.
Having just returned from an incredibly relaxing holiday in South America, I was recently pondering these words and their significance. In this bustling world of fast paced communication, constant inundation of video and digital imagery, and the general speed of life in the 21st Century, it can be quite overwhelming to deal with email alerts, presentation deadlines, blogging commitments and the like. We live in a world that never shuts down. Our
iPhones blinking throughout the night, signalling the need to speak to someone, somewhere on the globe about some pressing matter that just can't wait......
It's enough to make a body really tired.
For me, this well known proverb is a great comfort. It means that not only is there a time when I need to be working at maximum capacity, shipping garden mums (our fall season has thankfully come to a full and complete harvest with not a pot left in the field!), growing Poinsettias for the coming Christmas rush, organizing the 2014 Spring season and all the details in between but there is also a time for REST!
Now, rest can come in many different forms and fashions. When the kids were little and our family was young, we often took them on camping trips, world travelling trips, winter ski trips and the like. Now that we are empty nesters, we thought we should choose a place where we could really kick back, relax and find our core again with each other.
The Big Guy drives around Sao Jose da Caroa Grande just so I can take some fabulous pictures!
The Big Guy and I are learning to adjust to life as a twosome again and, for some strange reason, it's not quite as natural of a transition as I would expect it to be. Seeing as we have worked together all our lives, you would think that relaxing together would be just easy peasy. However, when we take out all the digital clutter and the family frenzy, we suddenly find ourselves sitting across from each other with not much to chat about. It's actually quite comical. Especially since we had made an agreement before leaving that we would not talk about work or kids while we were in our tropical paradise retreat.
"So, what would you like to talk about Tamara?"
"Uh, I dunno. Looks like it's gonna be a scorcher today, don't you think?"
Crickets chirping.
One day we decided that we would try biking together on the beach as a means of keeping occupied for a few hours. We rented 2 bikes from the hotel front desk and took off down the miles of golden sand uncovered by the relentless pull of low tide.
Not having straddled a pedal pusher of this sort since we were very young lads and lasses, this was an enjoyable blast from the past. It could even be a very healthy new hobby for us to take up in our efforts to hone and tone away our over 50 flab (Ok, I may not be over 50 yet but the Big Guy is so I am being supportive and joining in the diet/exercise kick he has begun).
In the past, the best part of a holiday has always been the food. Our most coveted travelling memories are all tied to some culinary delight which blew our minds and informed our senses.
Samosa's in India.
Croquette in Holland.
Pizza in Paris.
Cappuccino
in Milan.
Food memories are deeply ingrained in our psyche.
So how does one go about travelling to an exotic location where you will be fed by a renowned chef morning noon and night while on a DIET?
One goes off the diet!
To do so means to suspend your concern about calories and carbs.....
grams of sugar......
or alcohol content......
and just enjoy!
NOTE TO READER: Please do not allow the frequency of photos containing ourselves and alcoholic beverages to allow you to conclude that we will soon need to enter a 12 step program. A fine wine and a banana flambé or an ice cold beer and freshly roasted cashews were created to be enjoyed as a perfect combination. "What God has joined together, let no man put asunder" we always say!
The following picture is the food memory indelibly charred into my sensory archives:
Early one morning, our hosts from the hotel had transported all the fixings for a crustacean lovers picnic to a location just a mile off shore where the blue green sea and the sapphire sky met. Scorching sunshine beats down on our private paradise, a sandy island that appeared magically out of the ocean at low tide. They offered us a surprise invitation to join them on a short boat ride out to sea. When we arrived at their intended location we could see a simple wood charcoal barbecue spewing white smoke into the mid day air. It was loaded with lobster and jumbo prawns which were drowning in clarified butter and liberally dusted rock salt. They set up an umbrella and opened the cooler, full with icy cold drinks for the crowd.
We tried our hand at paddle boarding.
We scoured the rocky coral reef.
We ate and drank.
We put on a second layer of sun tan lotion.
We got burnt anyway.
Tamara busy chowing down on her 2nd Lobster tail!
What a CRYING SHAME that the Big Guy does NOT LIKE seafood!
However, one mans loss is another man's gain. I ate HIS portion of lobster and prawns for him as any good wife of 25 years would do!
Stay tuned for my next post in which I will introduce you to our Hosts, the owners of the Camurim Grande, where we stayed. They are a lovely "retired" couple who constructed this resort from the ground up. It was a 20 year project, a fulfillment of their lifelong dream to build a private resort where family and friends could come and wash all their cares away.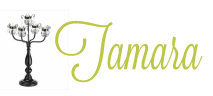 COMMENTS: »