If there is one thing that gets my blood pumping, it's planning a PARTY! My initial attempts at being an event coordinator were for my children's weddings. First it was my
Little Angel
's "Phantom of the Opera" theme, then
Junior
's "Please Make it Simple MOM" theme and the most recent
Opera Diva
wedding based on "A Night in Venice" theme . Oh, how I love a themed wedding. However, those occasions are now distant memories and with no imminent betrothal's on the horizon from my 2 youngest children, it seemed wise to me that I scratch my party planning itch in some other way. So, this summer we started working on our 2nd Annual "Fete for the Foodbank" at the store.
Photo Credit: Dragonflight Photography
Last year we had 175 people join us at a big Wine and Cheese soiree with proceeds going to our local food bank here in Langley. This year we wanted to change things up a bit by adding a PAMPERING aspect to the evening.
I made a few strategic calls to some talented family and friends...
My Niece Deanna doing mini nail sessions.
and we set up a few beauty stations around the store.....
My cousin's daughter Laurel does a mini up-do
giving our guests the opportunity to sit for a 5 minute consult....
Miss Eigenraam does her magic on Miss Schouten
or some were even treated to a 5 minute MASSAGE.....
Photo Credits: Dragonflight Photography
in the middle of the greenhouse!
Starbucks donated coffee for our bistro......
Photo credits: Dragonflight Photography
and Tracy Cakes donated cupcakes.
Photo credits: Dragonflight Photography
Township 7 came by and served the wine.
Photo credits: Dragonflight Photography
Wine always lifts my spirits!
Photo credits: Dragonflight Photography
We also featured a fashion show by "Everything but the Groom" as well as "Nectar Lingerie".
Then Chef Glen Zoteck showed us how to whip up the yummiest chicken skewers in just a flash!
The crowd got an opportunity to nibble and sip all night long.
Our volunteers just kept the food coming!
As the sun began to fade, our appetites were wonderfully satisfied with all sorts of tasty morsels.
What do you get when you combine good food....
liberal libations.....
shopping......
SHOPPING....
and more SHOPPING?!
You end up with a wonderful night out with new friends....
neighbour friends....
sister friends.....
FRIENDS of every sort. Each of us united in our wish to connect on a deeper level with one another and with those in need.
So, if you are feeling the need for a little adventure in your life, I would like to suggest you start planning a party?
All you need is a little decor.....
some mood lighting.....
a few tables and chairs.....
and a whole lot of flowers to set the scene.
OR.....if your real hobby is ATTENDING parties, you could always come to one of my parties here at the greenhouse.
This November 16th we are planning a big
Winter Reveal
shindig at Milner Village Garden Centre which will feature all of the right elements for a fun evening out. You can register
here.
The evening will include 5 local fashion designers presenting their recent creations, local cheeses, local musical talent, catered appetizers, wine tasting and a chance to see the store all done up for Christmas!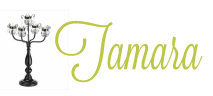 COMMENTS: »