Pumpkins and scarecrows are popping up everywhere. Grocery stores, home improvement stores and corner stores have palettes of colourful gourds bubbling out of giant cardboard boxes as you walk in the doors. Sunny fall days are slowly transforming as temperatures dip and fog begins rolling in to the Milner Valley. That's the signal it's time to start planning for the upcoming fun of Halloween!
No need to travel far for an adventure THIS week.
This is the time of year when MATURE citizens get to suspend their adult frame of mind and start thinking like a kid again! Memories of late night trick or treating in the rain and snow with winter coats beneath our cardboard Robot masterpiece keeping us warm while hampering our ability to move freely. Pillow cases bursting at the seems with bubble gum, candy bars and sweetarts that would last well past Christmas. Oh the sugar highs and inevitable crashes are indelibly etched in my memory. Those were the days!
I distinctly remember how much fun it was to plan what costume I was going to wear for the annual candy heist. Rolls of aluminum foil and tubes of red lipstick were always in short supply at this time of year. You can imagine then that when I grew up and became a mom, I had even MORE fun dressing my kids for the many parties that happen around this time of year.
Mini Me and Opera Diva as Hiawatha and Snow White
Sometimes the kids LOVED their costumes.....
Mini Me as Pocahontas
Sometimes they helped design their own costume......
My Little Angel draws her dream dress for Mom to sew
And sometimes they re-designed costumes to suit their own personal preference.
Mini Me makes herself a paper crown and train to change things up just a few years later
The boys generally didn't enjoy dressing up as much as their sisters.
Junior's very last costume. He made a mighty fine Scarecrow!
I just don't understand why NOT?!
Anderson Cooper was VERY scornful of being dressed up.
We always found it such a joy to go around and meet the neighbours whom we never normally saw. The Davis family, long time farmers here in Milner, held an annual party where we would all gather after the candy was gone and the children were too tired to hit another house.
Now that I am an empty nester, I realize that I still need to itch that creative costuming side of me. I am finding myself sending Facebook suggestions to my College aged kids for "just in case" they might go to a party next week.
So far.......no reply.
So what's a gal like me supposed to do when she has no one to dress up?! She goes out and buys a bunch of PUMPKINS and uses THEM to curb her addiction.
Never one to leave good enough alone, I find myself going crazy making all sorts of wacky planters just for FUN!
I crack myself up!
Heather, Chrysanthemum and Winter Kale make a perfect combo!
I think I will sell them this weekend at the Winter Market here in Milner Village Gardens so that I can afford to make some more again NEXT WEEK. My addiction has taken hold I fear.
So, if you are someone who LOVES to hark back to those wonderful days of childhood when your imagination was boundless and magic was real, stop on by the store this weekend. We are going to be holding our Winter Market where all sorts of fun things will be going on.
Unfortunately, someone STOLE Frankenstein last year so he will not be attending.
35 Vendors will join us in selling their handmade goods....
Fresh organic veggies.....
and even HOTTIES Food truck will be there!
Using our imagination to pretend there are NO CALORIES in Hotties's fresh pasta!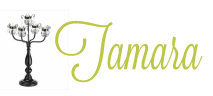 2 Comments »