Photo taken from the window of a semi-truck travelling in the Canadian Prairies at 104 KM per hour
Have you ever dreamed of owning your own business? Would you love to call all the shots? Perhaps you have decided to take the plunge and become an entrepreneur? Well then, my friend, you have chosen the path of courage and curiosity. Of risk and ramifications. Of imagination and innovation. The WORLD is your oyster. The sky's the limit! Adventure will be your ever present companion, no matter where you are. And as every good adventurer knows, it's not just a place on the map but it's a state of mind!
I think the most important thing to learn once you become your own boss is the fact that "The Buck Stops Here". There's no one else above you, no one else to blame, no one else to shoulder the burden. The ball is in your court and you are the player, the referee, the news announcer and the fans all in one. It's crucial that you understand what the job looks like and where it leads to before you can lead others.
"Around here, however, we don't look backwards for very long. We keep moving forward, opening up new doors and doing new things, because we're curious...and curiosity keeps leading us down new paths."
―
Walt Disney Company
This week, I had the opportunity to see into the bowels of our own business from the passenger seat of a semi-truck. A new appreciation for the size and scope of what we do around here has sunk in over the last few days. A real life episode of "Under Cover Boss" played itself out on the highways of Central Canada this week.....
and it was pretty AWESOME! I will never look at a truck driver the same way again!
Important lesson #1: PLAN for the worst and HOPE for the best
Checking the brakes before descending the mountain
Whatever the tools of your respective trade, you are going to want to keep them in good shape. If it's a semi-truck, check your brakes regularly. In life and business, you need to be prepared for the worst but hope for the best. Let's face it, when you are hurtling down a steep mountain with thousands of pounds of steel pushing you forward into the abyss, you want to know that you planned ahead.
Important Lesson #2: Business is not always glamorous
At least there is some toilet paper!
Being your own boss is a whole lot of hard work. You have to be prepared to do the dirty jobs that other people don't want to do. If you are willing to do the nasty bits with enthusiasm, others will follow. If you know what it takes to get a job done it's much easier to understand the challenges you need to overcome to be successful at it. However, don't forget to lock the door before using the facilities or you might find you are sharing them with a shocked stranger!
Important Lesson #3 Dream Big
The sky is the limit, if you just have courage! If you tell yourself that you can't do something, then you most definitely won't do it. So, start with an idea that you believe in and pursue it with passion. You will meet road blocks along the way but never stop trying.
"Whether you say you can't or you can, you're right."
―
Walt Disney Company
Important Lesson #4: Get to WORK!
Thinking about a job is good. Doing a job is even better! Don't let your mind bog you down with doubts and concerns that keep you from just getting out there and getting started. Sure, there's lots to do. Of course it's a really big job. Don't let that stop you. Get out there and get going.
"The way to get started is to quit talking and begin doing. "
―
Walt Disney Company
Important Lesson #5: Don't forget to stop and refuel once in a while.
If you keep cruising along at break neck speed, never pausing to take a breath, you might not have the big picture in perspective. It may seem that there is NO TIME to stop and think but it is imperative to step back from the nitty gritty of the job and take note of the end goal.
"I always like to look on the optimistic side of life, but I am realistic enough to know that life is a complex matter."
―
Walt Disney Company
Important Lesson #6: Being UNIQUE is important
Not being a part of the pack or doing things different than everyone else will give you an edge in business. Don't be afraid to stick out from the crowd. Be confident and courageous, believing in your dream. You were created to be one in a million! Our Creator filled this world with diversity and contrast, giving us the mandate to go out and work out that diversity to it's best advantage.
Important Lesson #7: Always wear appropriate footwear.
Every occasion requires a different set of footwear. Steel toed boots for working on the loading dock. Flip Flops for a comfortable drive. Stilettos for every other occasion you can imagine. Don't be shy about changing to suit the moment. Just as with shoes, an entrepreneur will require many different changes to the plan as they work towards a profitable enterprise.
"The difference in winning & losing is most often, not quitting."
―
Walt Disney Company
Important Lesson #8: Think BIG
There are people out there who will tell you that you can't do something because THEY can't do something. They will tell you your dream is too big because THEIR dream is too small. But since you were created to create, don't ever stop creating! As long as you are using all your talents to the best of your abilities, you will be doing what you were made to do.
Important Lesson #9: Don't be afraid of the shadows
Never be afraid of the looming shadows that are sure to come your way. Nothing in life is easy, especially when it's something worth working for. Look to the tough times as a way of learning faster, better and deeper.
"The flower that blooms in adversity is the rarest and most beautiful of all."
―
Walt Disney Company
Important Lesson #10: Do your best. Forget the rest.
Being an entrepreneur means a lifetime of making decisions as best you can, making presentations as best you can, training others as best you can, selling your wares as best you can. As long as you do your work with all your heart and all your gifts and talents, you can rest assured that you have done what you were created to do. Maybe your results won't be exactly what you anticipated but they will be exactly what was planned for you. At the end of the day you can rest on your Maker, knowing that He will do whatever He wills with the work of your hands. Soli Deo Gloria!
"Why worry? If you've done the very best you can, worrying won't make it any better"
―
Walt Disney Company
Rosa Has posted her Travel Tuesday story
HERE.
Now it's your turn . . .
Just click on the InLinkz link below and join in the fun!
*Don't forget to link to your actual post rather than your general blog address. You can do this by clicking on your post title and copy and pasting that address to the link. A few other things you can do to liven up the party is to link back to Travel Tuesdays on your blog and visit at least a few of the other bloggers and leave them a comment. Spread the love . . .
As promised we have also come up with a way for everyone to share in the fun, even non bloggers!
We now have a
Travel Tuesdays Facebook
page! If you don't blog, or even if you do, hop on over there and leave your pictures and stories. It doesn't even have to be Tuesday. ;D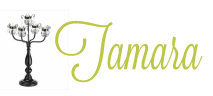 2 Comments »