This beautiful bottle of Champagne along with chocolate covered strawberries greeted us at the hotel in New Orleans
Each year again, there is one special occasion that stands out from the rest. Every June 30th the Big Guy and I celebrate another year on this journey together through life as man and wife. A mere 26 years ago we made a vow to serve each other through good times and bad, riches and poverty, health and sickness, till death do us part. Now, here we are, 113,880 days later, still going strong. And what an ADVENTURE it has been!
This year we decided to do something special, to get away from the hustle and bustle of the business and just immerse ourselves in music, history and food. The Big Guy wanted to re-charge the batteries with a little shot in the arm of some serious culture so he whisked me off to New Orleans!
Holidays away from home have always been a time for us to step back and ponder our lives from 50,000 feet above sea level rather than our normal view from the dog paddle of our daily labor. Rather than racing off to pack some order or finalize details on a new project, we actually have time to think about the big picture while we sip a cappuccino and munch on beignets, trying not to choke on the powder sugar that wafts into our lungs. What a blessing to be able to enjoy an artery clogging ball of grease and calories with my best friend. However I do realize that if I want to be able to keep travelling on the off-road of life with him as the driver, I am going to have to cut sugar out of his diet tout de suite! Wouldn't want him to suffer a heart attack, now would I?!
As I look through these photos of our little trip away this summer, they remind me of a few things we have learned over the years about how to flourish in a long term partnership. We've learned these things as we've careened wildly through the years together like Indiana Jones and Princess Lea doubling on a pod racer with Darth Vader and the Nazi's right on our tails. But, why don't I just give you the short version:
Tip #1: Marriage is like a garden. Tend it well and it will flourish.
Tip #2: Pay attention to the scenery on the journey of life and.....
STOP TO TAKE PICTURES!
On an airboat tour through the Louisiana Bayou
One day you are going to be old and immobile and very happy to have some INSTAGRAM moments to look back on.
Tip #3: Honor the edifice of your marriage bond. It's not just made up of unicorns and fairy dust.....
Homous Plantation and Gardens
but real BRICKS and MORTAR are what holds it together.
New Orleans, French Quarter
Each day you spend together, you are slowly, painstakingly working on building something that will last. Architectural drawings should always be kept close at hand for when you are both stumped as to how to proceed. The great Architect drew them up for you so make sure you follow them!
Step 4: Be bold and make some NOISE.
Tell them that you love them as often as you can. No one is a mind reader and just because you put the toilet seat down doesn't mean your message of "Honey, I adore you" is heard the way you hoped.
Step 5: You are married to ROYALTY! Always remember that you are meant to serve your mate.
If both parties in your African Safari of a life consider each other to be the better shot, you will each be willing to hand over the gun when you find yourselves looking down the throat of a drooling lioness. However, ensure that you are both very clear on who ACTUALLY IS the better shot of the two or you might just be breakfast.
I have always rejoiced in the fact that I get to be the lady in this partnership. I don't have to carry the gun and go to war. I get to stay in the cabin and keep the home fires burning while my man goes out to catch us some dinner. For some ladies that might mean you literally get to stay at home and care for your little ones and freeze an inordinate amount of applesauce in the fall, enough to get you through a dutch man's winter. For other gal's that might mean helping out in the barns, doing the books or making sales calls, whatever you can do to help your partner. In whatever way you contribute, as long as it is done with the collective "we" in mind, you are on the right track.
Living with a servant like attitude will be more fulfilling than you can imagine!
Step 6: Remember: You are the stupid half of this partnership.
When you finally find your PERFECT MATCH and get hitched, you have just entered into an agreement between MR/MRS PERFECT and your messed up self. You are gonna make lots of mistakes but as long as you keep being honest with yourself and working toward improving your half of the partnership, you will have a chance at keeping this team together.
Step #7: Pop open some Bubbly and ENJOY LIFE!
When the going gets tough and you feel like there's no end in sight, take some time to enjoy the blessings you have in your lives, however small they may seem. It is our nature to look on the gloomy side of life and bemoan the unlucky hand we've been dealt. These days we are told to "let it all out". You have the RIGHT to feel sorry for yourself.
But, there is reason to believe that the experts have it all wrong. I have to say that in my own life, I have never felt like things were brighter for me after "blowing off a little steam". As a matter of fact, when I let the regulator off the pressure cooker lid of my mind, I find myself confronted with a mess of tomato sauce blown all across my kitchen and a whole lot of work to clean it up.
Try the alternative and think POSITIVE instead of negative. Especially in the light of the knowledge that you have been placed here on this earth with a special purpose in mind. Your life is exactly as it should be. Challenges come your way to humble you......or strengthen you. You won't know until the curtain comes down.
So go ahead and lean way out and live your best life. Your Creator will be sure to provide all the adventure you can handle!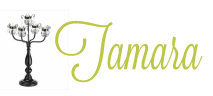 2 Comments »