Wee Two tries on Grampa's motorbike helmet for the first time
Finding ADVENTURE is not always far from home. As a matter of fact, the real excitement is right here in your back yard, waiting for you to notice. It's hoping you won't turn a blind eye. It's calling for you to grab your camera and make this an INSTAGRAM moment! If you BLINK, you might just miss it.
This year has been a busy one for all of us at Darvonda. Veggies and Poinsettias, Geraniums and Garden mums, they have all needed our constant diligence. We've worked some long hours getting our product to market. Packing and planning occupied our every waking hour. No stone was left un-turned UNTIL........
WEE THREE made her grand entrance!
I must admit, this year has been filled with so much work that the arrival of our newest team member remained a family secret. No blog post was issued. Scant Facebook status' were shared. Until NOW.....
No true Gramma would let such a momentous occasion go by with nary a photo montage. I MUST ensure that this special new little miracle gets her moment to shine, no matter how busy life is in the greenhouse!
She made her first curtain call with very little fuss and bother.....
content to play 3rd fiddle to her older brother and sister.....
bamboozle-ing them with her beauty.....
while quietly, secretly, plotting a coup!
Yes, my blogger peeps, Wee Three was just biding her time until she would unseat her adorable siblings from their positions as THE cutest grandchildren I have......
Big sis, Wee ONE, has just conceded her crown to the newest beauty queen in the family!
Presenting Little Miss Avery! What adventures lie in store for you, my sweet?! I can't wait to see.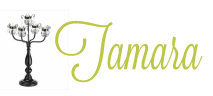 1 Comment »