I don't think there can be anything more joyful than travelling across the globe, crossing time zones and traversing the equator to arrive in a land of palm trees and sandy beaches where we have the opportunity to join in worship with Christian brothers so far from home on this special day of rest given to everyone assembled as a sign of the rest to come. We all have a different story to tell, a tale of starkly contrasting histories which led each one of us to come together today on a hard wooden bench in a tiny fishing village in Brazil where we share the blessing of the gospel of grace spoken over one and all, in a foreign tongue for some, but powerful beyond anything in existence.
Even more joyful is the knowledge that, although my family are far from here, they too will join in this ritual of worship in various cities around the world. Each of those places different from each other and yet united in their desire to glorify the Creator of Heaven and Earth on this, the first day of the week.
I am struck by the difference I see between all of us. Some come from a long line of Reformed believers while others began their journey in the Roman Catholic, the Pentecostal, the Baptist or no church at all. So many different minds joined in kneeling before our Lord and Saviour in humble submission to His will. I look around and see familiar faces as well as strangers. Starched white collar shirts and ties hang comfortably on some while flip flops and jeans are more preferred by others. The children join in the service, nursing mother's quiet their young ones at the breast. Elder Hermes blesses those gathered here and proceeds to deliver a sermon like John the Baptist himself. It is hard to imagine that this fiery preacher owns a lumber store down the street, serving this tiny community with new doors and windows during the rest of the week. He speaks as one called to the ministry. I feel at home here.
However, this is just a holiday. I will soon leave this tropical paradise and return to my comfortable abode in Canada. Thankfully,this place remains a paradise in my mind as I fly off to live my every day life back home where my own congregation awaits my return.
At the same time, I think about my children far from here who have left the nest, living among strangers, trying to fit in among people who do not share the same experiences, who have alternate histories which formed and shaped them. Each of them must adjust to their new surroundings, trying to understand the culture and way of life in their new congregations. It's not always easy.
As someone brought up in the Dutch reformed tradition, I was taught many things which I considered to be irrefutable doctrine when I was young. It was sinful to ride a bike on Sunday. It was also just as irreligious to change out of your Sunday clothes to play sports on Sunday. Going to the movies was a one way ticket to hell and a woman must always dress in a skirt or she was transgressing the rules of Godly modesty........
Jump forward 35 years into this scenic locale on a picturesque beach in South America and look around at this small group of coverted sinners. Gaze upon their simple ways with dear brother Neno playing classical guitar along with the congregation as they enthusiastically sing praises to their Lord and Saviour who came to save the sick and the broken. There is no pipe organ to accompany the congregation. The psalms are not even slightly reminiscent of a Genevan tune. And yet, the hearts and minds of these brothers are reaching out as are the hearts of all His children around this big green ball called earth, in praise to our faithful Father who is in heaven.
The truth is, it's not about what WE do but it's only about what HE did for us. The way you dress, sing, eat,drink and sleep will all be perfected in Him. Somehow.
How He is going to work this all out in the end, how men so different in appearance and history will one day be transformed into perfect citizens of that great City of God, I have no idea but I wait with eager longing for that final chapter to be written.......
And then we will live together in perfect unity as the greatest novelist in the universe writes the heavenly sequel while we walk the streets of gold amidst the blinking sapphire street lights and diamond encrusted mailboxes lining the street on which we will live.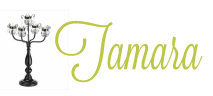 3 Comments »