My sister Rosa, Master Gardener and philosopher extraordinaire, recently said to me...
"Adventure is a state of mind, not a place on the map"
and I thought to myself "AMEN SISTER! You are preaching to the choir".
If you read my blog from time to time, you might consider me a little overly emphatic regarding this matter considering my lifestyle. Let's face it. It's easy to say things like that when you travel the world regularly, right? I have been to Mexico, China, Vietnam and Moscow, Idaho within the last half year and am currently holding a valid ticket to South America for a few weeks from now. There are no empty pages left to stamp in my passport. My photo album is overflowing. My suitcase is worn to tatters on the edges. My carry on bag is never completely unpacked.
Cue up Hank Snow and his 1962 hit "I've been everywhere".
"Reno, Chicago, Fargo, Minnesota, Toronto, Buffalo".......
And yet, how many times have I been
standing in a "bathroom"
thousands of miles from home, facing a simple hole in the ground on which I must squat........
or gazed at a menu full of foreign symbols with photos of
questionable food choices
, including things I have never even hear of before.......
and wished like Dorothy that I could just click the heals of my ruby red shoes, imploringly saying "There's NO place like home! There's NO place like home!" hoping to be magically transported back to my very own abode?!
One too many times, I must confess.
In my life I have come to realize that life is one big adventure, to be enjoyed
one place at a time
.....
One meal at a time
.....
One wedding at a time
.....
One Christmas at a time
......
One new addition at a time
.....
One concert at a time
....
One FLOWER at a time
!
So, my sister Rosa and I decided that every Tuesday we are going to celebrate our blessings with blog post that highlights life's LITTLE adventures in a BIG way. You don't have to travel further than your own front door to find adventure and excitement. It's all in your PERSPECTIVE.
Please join us in throwing a spotlight on the little things you do in life that inspire you, delight you, and just all around make you JOYFUL! Link back to our Travel Tuesday Linky Party starting next week and share your adventures. Did you take a trip to Paris? Or perhaps a picnic in the park? Maybe you found a new little bistro just down the block? Discovered a garden oasis in your neighbourhood? Snap some shots and join us as we live out life of ADVENTURE every day of the week.
"Rejoice always, pray without ceasing, in everything give thanks; for this is the will of God in Christ Jesus for you." I Thessalonians 5:16-18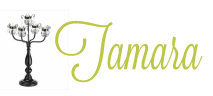 3 Comments »