A Parisian Bistro right in your own back yard
This Spring we have watched endless scores of people rush out to their local garden centre/Big Box store and load their cars up with yards of top soil, fertilizers, shovels and hoes in a heroic attempt to get their annuals and perennials planted and ready for a summer full of back yard fun. The work is hard but the rewards are great.
Well, today I am here to say that it is officially time to put down your hose, clean yourself up and finally get out there to enjoy the fruits of your labor! What are you WAITING FOR?! Summer has ARRIVED!
Now, in the spirit of helpfulness, I have decided to give you my best advice on Garden Entertaining that I hope will show you the genius that is my method. It is a method that many Pinterest junkies may find utterly appalling. Even Martha might have a bone to pick with me in this regards but here is my MOTO......
Keep it Simple Stupid.
Yup, that's it. K - I - S - S. An acronym and concept I stole from the business side of life that has nothing to do with stolen embraces in the park.
Hold on!
It has EVERYTHING to do with stolen embraces in the park. If you learn to adopt my method and keep things SIMPLE, you will have more time on your hands to head out into the garden with your significant other, or perhaps a good book, and just enjoy a special moment. Now that your flowers are in full bloom, you need to get out there and enjoy them. Now!
NOTE: It is currently pouring rain outside as I type so I am NOT actually referring to THIS instant. I prefer my outdoor garden moments to be on the dry and sunny side. Always wait till the clouds part and you've had a chance to dry off the chair you are going to sit on.
Now, the first step to becoming a "5 minute Martha" is to drop all your misguided ideas that everything good takes a long time to achieve. Contrary to popular belief, a good punch does NOT have to be made from scratch. All that boiling and stirring can be avoided if you just come to the understanding that punch can be made from juice concentrate and 7-UP.
Serve your punch in Mason Jars so your fruit garnish are visible. Simple and easy!
Don't be shocked. You can do this. You just have to trust me.
Now, make your Pink Lemonade or whatever juice concentrate happens to be on sale that day, add a bottle of 7-UP and VOILA! You have lift off.
But, here is the real SECRET to being a 5 Minute Martha. It's all in the PRESENTATION.
If you take your simple punch and pour it into an attractive glass punch tureen, add some fruit slices, berries, ice cubes and even a few pansy blossoms, you have suddenly transformed your store bought goodies into something even Martha would be proud of.
Well, maybe not but I would sure be proud of you!
Next step is to find a little corner in your newly planted garden and set up a small table and chairs. But don't just plop it out there without adding some SERIOUS BLING.
Color coordinate your table clot, napkin rings, plates and pillows to add contrast to the beautiful green foliage and bright floral back ground you are surrounded by. When you set up your little get-a-way, remember to add layers of color that will stand out from their surroundings. Be BOLD. Be DARING. Be BRAVE.
Now, should you be wanting munchies as well, make sure to think SIMPLE. Slice up a coil of Garlic Sausage. Open up a pack of Goat Cheese. Grab a can of Garlic Stuffed Olives. Add them all to a pretty plate with a few of your favourite fancy crackers and garnish with a blossom picked out of the garden.
See?! Simple?! No fuss, no muss.
Now, what are you waiting for? Get out there and party!
NOTE: If it is raining by the time you reach the end of this post, just go on PINTEREST and check out all the beautiful garden party photos people have been posting lately. It's the next best option to sitting in your own little garden.
Now, I am off to do a segment on the Noon News here in Vancouver. Wish me luck. I am hoping to convert all the viewers to my way of thinking. I am heading up the "5 Minute Martha" movement and there is just no stopping me!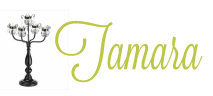 COMMENTS: »