Last week in the greenhouse
Have you ever wondered what it was like in a greenhouse during Spring rush? Do you imagine happy workers smiling and laughing, taking time to enjoy the beauty of the season? Perhaps you are vaguely cognizant of the fact that it gets a little busy right around Mother's Day.........
This week in the greenhouse
Well, let me tell you, blogger peeps, life in the greenhouse a week before Mother's Day is NOTHING like you could ever imagine!
Once the rush begins, Semi-trucks are being loaded day and night. Logistical challenges reign supreme from broken down tail gates to trucks in the ditch. Routing loads from here to Manitoba is no small feat and definitely not to be undertaken by the faint of heart. Our man in the hot seat, Jimbo, has to keep his wits about him at all times to ensure that the Timbuktu order does not somehow mysteriously make it's way down to Portland, Oregon.
Junior and Jimbo enjoy a moment of calm before the storm
Every morning orders pour in on our iPhones and the days craziness begins. This year has been EXCEPTIONALLY busy due to a number of different factors. Personally I think that the increase in demand is directly related to my stellar
television interview
from a few weeks ago however, not everyone is convinced. It probably has something more to do with the fact that for the FIRST TIME EVER the weather has been beautiful in every Western Canadian province for the week of Mother's Day, causing sheer pandemonium in the market place. We are calling this phenomenon "The Perfect Storm".
I sure hope this trend keeps going till the end of May!
This year, Junior is our main man on the ground. He is fielding all the calls. He is directing traffic. He is managing the issues. Dealing with missed deadlines, rallying the troops, ordering dinner, and loading trucks is a never ending challenge. The thing that makes me most proud is how he ENCOURAGES the team. From late night cheese stuffed pizza runs to all night planting sessions, he is the man for the job. First one in and last one out.
Sometimes, he doesn't even LEAVE!
Now, I don't want to give you the impression that my baby boy is the only man getting things done around here because that would not at all be true. Nope. We have a DREAM TEAM here at Darvonda that just can't be beat.
Please let me introduce you to our management crew.
There is Peter, our newest convert to the cult of Darvonda.....
Rob.....
Lynda......
Randell.....
Ben.....
(He may not be management yet but I see good things in his future!)
and Byron......
SLEEP was something you only caught in short bursts last week.
PIZZA, on the other hand, was something we all probably had waaaaay too much of in the past 7 days!
Now, before you go and get the wrong impression that only the MANAGEMENT TEAM worked long hours, let me assure you that they had an even more DEDICATED group of people working for them.....
Dinner time and then back for 8 or 10 more gruelling hours of production!
Working past midnight and starting again at 7:30 was the norm.
What did we do for that many hours of the day?!
We planted up amazing planters like this.....
and THIS....
We picked 100's of carts of hanging baskets......
and annuals.....
packed them into trucks....
shipped them off to a store near you....
and you came in droves to buy, buy, buy!
By the next day, the shelves were wiped clean....
and then we started the whole process over again!
You can imagine that in a single day of business, we go through a lot of plants and serve a lot of people. It is so much work that it becomes a little overwhelming on every level. We struggle just to keep the toilets clean. We have so many people working here that the toilet paper runs out after our first coffee break these days.
And the GARBAGE?!!
I don't even want to talk about it. Let's just hope we don't have any wind storms in Milner for the next couple of weeks or we will be chasing down empty plastic pots as well.
So, now that we got Mother's Day week out of the way, all we have to do is stick it out for the LONG WEEKEND RUSH. Then we will be golden!
But first.....
we will catch a few ZZZZZ's where ever we can.
We are ALL really bushed!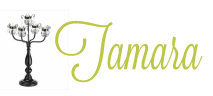 9 Comments »