I just LOVE a parade! There is nothing like the childhood memory of watching fantastic floats and rhythmic marching bands stream down main street in a joyful ribbon of colour. They mark the beginning of summer and herald the end of another school year for excited children everywhere. Small town Parades are best, of course, when you get to sit on the edge of the sidewalk and wait for candy to be thrown to the asphalt at your feet.
Ah, the sugar highs that ensued! Those were the days.
Last year, our Parade float was a little understated due to lack of man power and funding.
However, once things died down last Summer, my daughter got her main squeeze to start creating something with a little more presence for the next
parade
. Something eye catching and hard to miss. He really came through for us with this fabulous little house on wheels.
This year we decided that we needed give our house a new look. The marketing crew felt that an Extreme Home Makeover was in order and when they get an idea in their head, they always come up with something amazing.
The big reveal shows what just a change in siding can do to change the appearance of any structure.
Of course, being that we still have lots of Spring flowers available in the the greenhouse, we were able to pump up the volume on the FLORAL side of things too.
Now, seeing as My Little Angel is just 2 weeks away from giving birth to Wee THREE, we thought it was critical to ensure she did not attempt to WALK the entire parade this year so I had my handy Mr. Fix It install 2 chairs especially for her.
The final touches were added at the last second to make our 2013 Milner Village Garden Float into the cutest little house on wheels!
Our first gig was the Cloverdale Rodeo Parade. We knew that we would need a little more presence than just our adorable little cottage so we roped in a whole bunch of extra helpers to ensure we would make an even bigger statement.
Just a few phone calls later.....
one to a friend who was holding a sleepover with a gaggle of excited girls......
and we suddenly had ourselves an entire DRILL TEAM practicing their routine in the rain!
I even managed to rope in the Big Guy to drive our float since I am not known for stellar road skills. I would be liable to take out a few bystanders based on my previous record in the greenhouse. I was amazed when he agreed to help out, seeing as this is one of the BUSIEST weekends in the year for us greenhouse people.
I am totally positive that THIS was NOT what he had in mind when he bought this green pulling machine last year.
It's normally used to pull carts around in the greenhouse.
I am totally SHOCKED they let us use it for a few hours.
It was the perfect perch for Wee Two to enjoy the excitement however.....
he did try to escape a few times during the ride.
We decided that we would hand out Double Bubble Gum to go with our pink theme this year.
and let me tell you, this bucket was VERY heavy! I have a giant bruise on my left carrying arm from toting it for 30 blocks. I used my free right hand to toss gum at unsuspecting kids who ended up getting hit in the head or digging for their treasure in puddles and grassy medians.
Every once in a while I hit a bulls eye and the gum landed directly in someone's lap! How much fun is that?!
Discussing the correct gum tossing procedure before the Parade starts.
The entire thing only took a few hours, what with all the waiting....
and the walking.....
and the eating going on.
I have to admit, I was a tiny bit worried that My Little Angel might just go into labor while we were driving down main street Cloverdale but.....
my worries were baseless. She is still pregnant with a few less hours to go till her due date.
This morning, Monday morning, we did the WHOLE thing OVER again in Fort Langley!
We collected a NEW crew of helpers along with a few repeats and started the drill anew.
Pink Party Peeps - CHECK
Peppy Pappy - CHECK
Parade Paraphenalia - CHECK
But WAIT.......where is Wee TWO?! In a daring prison break out, he escaped the hive while Gramma had her back turned and the next thing you know he was off schmoozing with the next float up!
"But GRAMMA! They have BALLOONS!"
Not to be out done, the Davis' family who have farmed in the Milner area for over 100 years, were all decked out in MOO-fab fashion. We just HAD to check out the live baby calves they had on their float!
In the end, we might not have won any prizes with our entry but we sure had a ton of fun! Thanks to all the kids that came to help out and the Mom's and Dad's who delivered them to our door.
Thanks Uncle Henry.....
Thanks Lydia.....
and Wee One....
and Wee Two.....
I know it's not always easy being related to a farmer but we really do APPRECIATE all your help!
And most importantly, I just have to give a special shout out to the Big Guy who has really been very patient with his little old WIFE, hanging signs for her.....
driving parade floats for her......
all the while thinking "Is this woman NUTS?!"
I LOVE you Hunny Bunny! I count my blessings every time you put up with yet another crazy scheme of mine :)
SO......what shall we do NEXT YEAR Lydia?! You got any good ideas?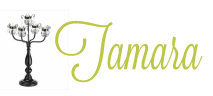 4 Comments »