This weekend the Big Guy and I decided to hit the road. We packed our over night bags and headed out. And that's when things just went.......
TO THE DOGS!
Actually, this was a PLANNED event. We called it "Doggie Day" and invited the community out to have some fun with their furry friends right in the store
First we had a "dress up your dog" competition.
Some dogs were really IN to the whole costume idea.
Yup, some of them didn't mind a bit!
Other's were completely unwilling......or perhaps too shy to participate.
No matter, we made sure there were lots of fun things to do for everyone.
For the doggy owners we had a few booths set up from local pet supply stores, groomers and doggy food suppliers......
there was no shortage of fun for everyone.
AND the PRIZES were fantastic! So many great gifts were donated by local businesses like Milner Feed just down the road from us. What a HAUL our doggy contestants took home with them!
Now, perhaps those of you who know me personally are wondering if I have finally gone mad.
"Isn't she deathly afraid of DOGS?!" you might ask. "WHY would a woman who has had an intense dog PHOBIA for her entire life even THINK of hosting such a dog party?!"
Yes, I must admit.....I am SUPER afraid of dogs.
Dog's are my kryptonite. From Pomeranians to Poodles, they make me tremble with fear.
I don't know why. That's just the way it is.
UNTIL......
Pepper
THIS little fella came into our lives.
He is my grand puppy. He lives with my grand children.
I had to learn to love him because otherwise I couldn't visit them.
Sure, Pepper is a little unruly, likes to run away, always SMELLS like wet dog and loves to jump all over me when we see each other but.....
he has kinda grown on me. Who wouldn't love a face like that?!
However, in the end, my fears got the best of me and the Big Guy and I ended up packing up and heading for the hills. SPARKLING HILLS RESORT, that is!
This place is decked out with SWAROVSKI CRYSTALS in every conceivable location.
Check out the lobby chandelier.....
I'm thinkin' I could make me one of these for our next big shindig!
Have I mentioned that I am addicted to
chandeliers
.
The next day we headed south to visit our youngest son in Idaho. He just moved out of the house this past Summer to go to
College
which is something I have a hard time wrapping my mind around. I mean, it was only YESTERDAY that he let his sisters dress him up like he was their live doll.
Now he's a College Freshman!
Tony
This weekend he was acting in a fabulous production of "You Can't Take It With You". He played the part of the Boss' son.
I know.
It was a stretch.
But he really played the part well.
His wealthy father wants him to join the family business.....
but Tony doesn't want to be pushed into a life of high stress and no fun!
"Stop talking nonsense! Of course you will join the family business!"
WHAT?! He doesn't want to join the family farm?! Was this my son's way of telling me he doesn't like greenhouses? Or perhaps it was his decision to study Latin and Theology that should have tipped me off that flowers may not be in his future.
Anyway.......
Tony falls in love with a girl....
who has a crazy family.
Her father can't stop thinking about work.....
there is a profuse amount of wine being imbibed at all hours of the day.....
people drop in and just hang around.......
much practicing of classical repertoire occurs daily.....
as a matter of fact, all sorts of artistic endeavours are encouraged and espoused!
Does this REMIND anyone of a family they know?! Somehow this whole thing is feeling vaguely familiar to me.
And then.......chaos breaks out and I realize....
HEY! That's JUST like that at my house!
In the end, the boy gets the girl......
and the drunk lady gets hauled off by the FEDS!
Uh oh. I hope this is not prophetic or anything!
All in all, we really enjoyed the entire production. Starting from the billboard outside.....
to the costumes.....
Hey, where can I buy that purple dress?! That would look great on me!
and the incredible actors......
this production of "You Can't Take It With You" was a resounding success.
BRAVO!
Now, you guys all better hit the books before you get in trouble for not finishing your assignments these last two weeks.
Well......first maybe you should eat a GINORMOUS breakfast to ensure you have enough brain food to keep you going for the marathon catch-up session you are going to have to do before the end of term!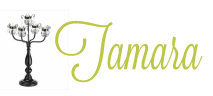 COMMENTS: »