Our Hotel Lobby in Guangzhou
The garden centres are finally open for business this week, both on the wholesale and retail side of things. What a rush every year again, tracking the containers arriving from over seas, planning the logistics of all the orders, shuttling product between our different locations, inputting the data so that millions of plants can be can be properly controlled in inventory.
It's chaotic.
It's stressful.
It drives a woman to drink.
In actual fact, a successful spring season involves an entire year of PLANNING before we ever sell a single plant. Due to my artsy fartsy nature, I am in charge of organizing the decor side of the equation while other Darvonda peeps organize the plants side of things.
In the old days when we were just a small business, buying pots entailed driving out to Burnaby to visit the floral wholesalers to see what I could buy off the shelf. These days, that entails
travelling around the world,
looking for suppliers who can handle the sort of volume we need and understand our quality requirements.
I am always a little sad to leave my adorable grand babies behind when we go on a buying trip.
They are my tubby buddies! We miss each other terribly when I am out of the country. I THINK it's because they love their gramma so much but it may have more to do with missing our hot tub hootenanny sessions.
In case you were wondering, our main destination for
buying is Asia.
This year we travelled there from London to Hong Kong because we had meetings in the UK and no time to apply for a Visa at the Chinese Consulate before we left. When you arrive at the Hong Kong airport, you can apply for an entry Visa and it only takes a half day to process. Swift and painless.......until you have to pay the $350 fee for a single entry. Then it's not so painless.
Somehow we always plan these trips at the very last second and we have to scramble to get seats on any available flight.
This time we lucked out and could only get business class tickets. They serve you champagne and bring you a newspaper before you even take off!
And let me tell you, people. Those seats are HUGE! It's like flying in a Lazy boy. I just wish the Big Guy would pop for first class tickets every time we fly. He says he doesn't want me to get soft. But where is a woman to hang her fur collared coat when flying in COACH? There is no CLOSET in economy class!
Another perk of flying Business Class is the airport lounge.
Sure, the News may be in Mandarin but at least you get a big cushy chair to sit in while you wait for your connection! Not only that, the STAFF is so wonderfully helpful....
My good friend from 2 years ago was waiting with flowers!
My friend here has been standing waiting for me since
my previous trip
in 2010 which took us through Bangkok on a connection!
On our latest trip we landed in Hong Kong late at night JUST in time to get our Visa application in before they close for the evening.
Then we made the mistake of asking at the BUS station counter where we could find the TRAIN station counter. The young lady told us in very broken english that the train to Mainland China was all booked up. So.....
We purchased a BUS ticket for the first time.
Needless to say, the lengthy wait at the border bus station where NO ONE spoke English and the subsequent hours of riding the bus not knowing if we had chosen the right one, caused a great amount of trepidation on our part. Our Chinese supplier was texting us to ask us which station she should pick us up from.
We had no idea.
We could have been in Tibet for all we knew.
What a relief when they finally dropped us off at a Sheraton hotel where the staff spoke English and quickly informed us that we were close to our intended destination, the Intercontinental Hotel.
When we finally sat down in the hotel lobby bar, I was ready for a bottle of wine.....
and a little relaxing reading. My smile says "Bring on the bubbly 'cause I just stressed myself out to the max".
Our hotels in Asia are always really beautiful. Our supplier knows how to keep us foreigners comfortable and ensures she books us into great places. This is our view from the VIP lounge.
We are able to watch buildings get constructed in just a few days from this perch.
This is the POOL area. We love relaxing out in the sunshine when we have some spare time.
Until now, we have not taken a dip in the chilly water. We have found a far better way to spend our coffee break here. These moments are rare but wonderful!
Once in China, we visit the factories that are working on our product. This involves a lot of TALK and a lot of TEA.
Our handler does all the talking and we do all the drinking.
I am always ready to try something new and exotic however, I do find the food in China can occasionally be a little more exotic that even my danger loving palette can handle.
This all looks yummy.
This too looks quite delectable.
But THIS......
Click here for more yummy food selections
this is NOT something I could manage.
Lucky for me, there is always McDonalds!
Some of our factories are far up north and we have to take internal flights to get there.
Here is my favorite lady, Daisy, who keeps us all organized and comfortable. She is a travel agent, manufacturer and friend all rolled into one.
She knows all the best restaurants.....
She has such an incredible work ethic, I can hardly keep up with her.
And when you catch a cold, she knows just the right Chinese herbal remedy.
Me, not so much.
But, I hold firmly to the motto "When in Rome, do as the Roman's do"
TUNE IN TOMORROW for the continuation of the adventure!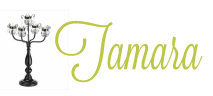 1 Comment »