Yesterday's blog post left Tamara (that's me) sitting on a suitcase, waiting for a cab in Ho Chi Minh, Vietnam. I was wearing a new scarf dress which had caught my eye in the lobby boutique shop at our hotel. I posed the question "Would the travelling ever end?". I asked that question because occasionally I feel like I will never be home again in my very own bed. And, this particular trip was not yet over.......
The third part of our odyssey finds us travelling toTokyo, Japan for some business meetings.
Somehow when we arrived at the airport we knew exactly what to do. Sort of like a dejavu type of thing. It felt like I was in a familiar place. Do I have the feeling I have already been here because of all the googling I did prior to leaving home or have I actually done this once before?! All the travelling is making me lose my marbles!
This is precisely the reason why I HAVE to keep a blog. I forget everything I ever did within a few days of doing it.
Blogging is my only link to my past.
Blogging is my only link with reality.
Blogging is so much easier than scrapbooking.
NOTE:
I have been scrapbooking for 25 years and I am at least 10 years behind in my photo chronicling. I feel so much stress just thinking about how much work it will be to get caught up. I think I may need an intervention soon!
However, I digress. Now back to the adventure.
First you buy a train ticket....
and then consult the map......
and board the correct train.
It's just that easy.
Really, it's like living a REAL LIFE VERSION of THE AMAZING RACE!
The train station exit was quite handily a shopping mall as well. Once we had a chance to check in to our nearby hotel room.....
check out the view.....
and assess the cost of a cappucino in the lobby restaurant.....
we headed back to a cute little store we noticed as we walked past earlier. We were able to save $10 on our coffee, believe it or not!
The display cases were full of interesting fare. Check out this lovely morsel.
Too bad we are not much into sea food or I am sure sea urchin risotto would be quite a treat.
I must say, I was completely in LOVE with this Dean and Delucca cafe and delicatessen. Their product was packaged so nicely.....
and their displays were really top notch.
I do believe they were catering to a European crowd with the way they set their wares out.
The Big Guy sucks in his gut so shoppers can get past
The isles were narrow and the store was busy. AND........
they even had a WINE section.
Woohoo! Party time in room 1323 tonight!
The following day we had our meetings which we travelled to by cab. We just didn't trust ourselves on the subway. After all the negotiations were done, we decided to visit our favorite Big Box store for a hot dog and pop.
Is it just me or does it seem quite hilarious to see hot dogs and pop written in Japanese?
Amazingly enough, they taste EXACTLY the same as they do in Canada!
I am not sure that the hubster enjoyed his lunch quite as much though, judging by the look on his face.
Later that evening I had arranged that we would do something cultural. I figure that if we travel to all these crazy places, we should also take some time to check out the sites. This time, it was KABUKI theatre.
A real live Japanese Opera. How cool is that?!
Everyone should get a chance to see live KABUKI in their lifetime. It involves a lot of audience participation. Lots of shouting. Lots of heckling. We really have no idea what was going on but these sorts of things always give me creative inspiration! I am sure to have a Kabuki line of pots for next year, inspired by this visit.
After the show we found a pub.
It's a good thing wine and beer are appreciated around the world, I say.
Cheers to my partner and my body guard! Never leave home without him.
We were actually early enough to get a chance to check out the shops on main street that evening as well.
It was a bustling and busy place to visit, no doubt about it. We can't wait to go back some day soon.
Our visit was a long and tiring one this time. We were so happy to be boarding a plane for home after 3 weeks of weary travels. Our bags were jam packed full with samples and fresh ideas. Our minds were swimming with all the new opportunities which had opened up for us. Our hearts were bursting with anticipation to see our loved ones again soon.
As a matter of fact, I was in such a RUSH to get off the plane in Vancouver that I barreled head first into the corner of the GALLEY.....
Living with Tamara is ALWAYS full of adventure. I can attest to that.
TO CATCH UP ON PARTS 1 and 2 click the links below:
The Amazing Race - Tamara Style - Part 1
The Amazing Race - Part 2
RANDOM PICTURES: I love these shots but didn't know how to use them in the posts so I figured I would just tack them on as a Post Script. Enjoy.
Floral delivery in Guangzhou


I wonder which setting is COTTON?!


chandelier inspiration
Beautiful architecture
Origami chandelier
More Chandelier inspiration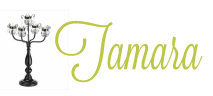 2 Comments »