When we left off yesterday, the Big Guy and I were busy late at night getting neck massages and ginger infused foot baths. It was past midnight by the time we were done which seems to be normal in downtown Guangzhou. Everyone is out and about doing these sorts of things past 12 o'clock. It never ceases to amaze me how long a day runs for our asian companions. They seem to be super human. I need sleep but they don't!
In this second instalment of The Amazing Race, we find ourselves in the market. Super cold in winter and sweltering hot in summer, the market is a busy place where we go to buy assorted decor items for Milner Village Gardens.
The amount of people doing business here is mind boggling at first. 1000's of wholesale shops to choose from and each one about the size of a match box makes this a whole new adventure for our band of 2 merry men.
Or should I say 1 merry and 1 not so merry. You see, I LOVE to shop and the Big Guy doesn't. His idea of shopping is buying the same pair of jeans at the same shop for the same price for 25 years in a row.
Simple.
Efficient.
Low stress.
Never disappointed.
However, he has come to realize that most women are not necessarily of the same mindset and since we sell a majority of our product to women, he leaves these types of buying decisions up to me.
Sort of.
Not really.
He still gives me a budget.
I hate economic restraints.
However, time and time again the Big Guy accompanies me on these trips, telling me that he enjoys watching me at work. He says He prefers following me around the maze of shops all day to sitting pool side at the hotel, sipping cappuccino and reading the paper.
You can tell he LOVES helping me buy hair bands and jewellery.
For hours on end, I take on the challenge of racing around the shops at break neck speed with my wad of cash.....
He's my Vanna White.
He's my best friend.
I am so blessed to have him as my partner in crime!
Now, I tend to be quite conservative when I am shopping for the store. Should I buy ONE or should I buy FIVE of this?
The Big Guy has a much higher risk tolerance than I do.
"Why not buy TEN? It takes just as much time to buy ONE as it does to buy TEN. Come on, honey. Make our time more worth while and buy in bulk!"
"Should I buy 100 or 200 Christmas gift bags?" I wonder to myself.
"We'll take 500" he replies.
"What about these, sweet heart?" I ask.
"You should get a whole lot of those. Those will sell well" is his response.
Sometimes I can't tell if he is serious or just trying to get me to hurry up so we can get out of the market.
"You just take your time in there if you really like this store, Tamara. Buy lots. I will just wait out in the hall way for you to finish up".
Yup. That's my guy. He's a keeper!
Of course, there is always the issue of trying to find some food when we get hungry and tired from shopping. We don't have the nerve to buy from the street vendors.
It just doesn't look quite sanitary enough for these country bumpkins to eat.
After a few days of full on, never say die market shopping we will get another opportunity to visit another factory that is ready for inspection.
They are working hard to get our product ready in time for the coming season and we always want to check on their progress.
It never ceases to amaze us when we see how our products are actually made. Everything is done by hand from the sculpture to the final tagging. It is very similar to the way we have to handle every individual plant at the greenhouse.
There is so much organization behind the scenes that most people never get to see.
Every day brings with it new adventures. Even the weather offers it's own excitement.
Driving home from the factory in a nice dry car feels like quite a luxury at times!
Very soon it is time for us to leave China and fly to Vietnam to check on our ceramics. But first we must once again apply for an entry Visa. This can be a challenge when you have to do it in a foreign travel agency in down town Guangzhou. The shops are small, the temperature is high and you have no clue what anyone is talking about.
Good thing our friend Lydia can translate for us because there is no way we could do it on our own.
Vietnam
is a very cool place to visit, especially if you are going to spend the Sunday there, our ONLY DAY off in the week. We stay at the Intercontinental here as well because it is such a pretty facility. We arrived late on Saturday night to find ourselves in a fabulous 14 floor room.
The following morning we enjoy some quiet time in the executive lounge for breakfast....
We take some time to do some reading.....
and do a little snooping around as well.
There is something beautiful about a hotel bathroom......
perhaps it's the modern sink and tile?
Nah. It's the orchid!
Eventually we go down to pool level to catch a few rays. From this vantage point we can see the
busy streets
below but also enjoy complete privacy and quiet. We watched in fascination as the staff set about replacing a huge plate glass window on the 12th floor.
Note to self: Do not lean against the windows in the hotel room. They could potentially fall out.
I choose a cozy lounger......
and the Big Guy went for a swim.
Isn't he just the cutest fella? Who could resist a hunk a burnin' love like that?!
Not me, I tell you!
Monday finds us back at another factory. Molds have been made for us and we are given tour by the owner.
We review the delivery schedule with the manager and realize they are WAAAY behind schedule. They immediately get to work on more master molds to ensure a timely delivery to Canada.
Again we are totally amazed at the artisanship that goes into making each and every pot!
After a short visit, we pack up at the hotel and set off for the airport.
But not before Tamara hits the little boutique on the ground floor and buys herself a new dress for the occasion.
I LOVE shopping.
Have I mentioned that before?
Our next destination sends us off to Japan, a mere hop, skip and a jump from Vietnam.
Will Tamara get lost on the subway?
Will the Big Guy finally admit that he hates hot dogs?
Will the travelling ever end?
Tune in tomorrow to find out how the story enfolds.
The Amazing Race - Tamara Style - Part 1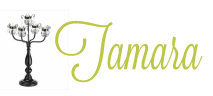 4 Comments »