I can't believe it's over. My feet are killing me. My back is killing me. I don't think there is any place on my body that doesn't feel the pain. If this is the end result of a garden party, I may have to re-think things. Especially when you realize that I haven't actually PLANTED anything in my garden!
But, as with any good party, the SET UP stage was a huge job.
HUGE I tell you.
I didn't fall asleep till 2 am last night. So much to think about. So much to organize.
Like....
setting up the stage.
Like.....
picking out party supplies.
Like.....
lugging all those party supplies to the car.
Like.....
putting out the signage.
Like......
setting up all the tables and chairs.
If you are considering setting up one of these yourself, you will need a good team in order to get things finished in time. You will need someone like Miranda who keeps on going until everything is finished.
She will leave no stone unturned and no corner of the store un-decorated.
As you can see by the photos, it was getting very late in the evening when I took them. Even though darkness was falling my team kept on working.
My Little Angel's "To Do" list was long and detailed. Someone had to prepare the signage above the till......
someone had to make sure everything in the store was presentable.....
someone had to ensure that all garden vignettes were in order.....
and someone had to make planters to her exact specifications.
I got the lucky task of making up the container gardens because I have the most seniority. I am supposed to know how to do these things. I am also supposed to blog about how I did them because Lydia says my blogger peeps will want a DIY post on the subject!
Yes, my daughter is a hard task master but seeing as she pushes herself harder than she pushes me, I do exactly as I am told.
So, here's goes a Moss Planter Tutorial, Tamara style.
NOTE: I am not a trained florist. My skills are a little lacking on the planter design side of things so keep that in mind when following my step by step instructions. I am probably completely wrong. I stole all my ideas from Brian Minter when he was here last week.
Sorry Brian. I couldn't help myself. Everything you said was gold so I am plagiarizing with a vengeance.
But you don't mind! You are too busy running off to the next thing on YOUR "To Do" List!
Right.
Back to the Tutorial.
Step 1: Choose a wire basket. Any shape or size will do.
I chose one of our funky BATHTUB planters for this project.
Step 2: Line your container with a reasonably thick layer of moss and add a plastic liner.
This is a plastic bag someone had thrown out in the garbage. It will do just nicely.
Step 3: Add a little SOIL on the bottom and begin popping in your preferred plants.
I used a 1 gallon pot of early blooming heather in the middle, some Bacopa and a 6"Campanula on the ends.....
and then threw in 2 - 4" zonal geraniums for good measure!
Step 4: Fill in the gaps with a wee bit of soil.
Step 5: Stand back and enjoy the end result.
I must admit that I created a ton of mess while making these planters which caught the attention of our greenhouse staff. You see, I am constantly advocating a clean work space so when I go and make a tsunami like disaster of my planting station for everyone to see, there is hell to pay.
I tried to distract my Darvonda peeps from the chaos by asking them if I could take their picture with my works of art. They obliged immediately and left without saying a word about my failure to follow protocol.
Good thing the Big Guy didn't see my mess. He is not as easy to distract!
Now, Please don't judge my planters in comparison with Brian Minter's planters which he demo'd at the retail on Saturday.....
Brian has been in this industry much longer than I have.
Brian has more foliage to play with than I do.
Brian steels curly willow from his neighbours garden.
That's cheating!
However, now I have badly digressed from my original topic which was about preparing for our garden party. I'm not sure how that happened exactly but with all the lack of sleep lately, my mind is a little fuzzy. Late night sessions of making name tags......
and swag bag inserts all paid off though. I don't know why I lost any sleep over it! Really, I should stop worrying because my dream designer team always comes out on top.
I mean, just look at how beautiful it all turned out!
The RAIN and WIND stayed away until all our gardening friends were gone which was a good thing because when it rains.....
the person standing in this position will get SOAKED. In this case, it would have been me.
In this case.....
it would have been Donna.
Don't we look attractive with that microphone on our head? Why have I never noticed OTHER people doing presentations with such a fetching piece of equipment before?
Oh wait.....
Natasha lookin' beautiful doing a presentation on Summer Fashion Trends
it should go UNDER your hair so you don't mess up your beautiful coif! I wish I had consulted Natasha earlier before I committed my fashion faux pas! Now it's gonna be all over the Social Media! 500,000 people are gonna see me lookin' like a nerd.
Oh well, it could be worse......
RIGHT?!
Stop in tomorrow for a more DETAILED account of our fun event. You won't be disappointed!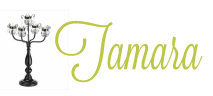 5 Comments »