Good morning my blogger peeps. It is still raining here in Milner. My knock off Louis Vuitton flats are soaked through to my hole infested socks. It's miserable, cold and hardly what I would call gardening weather.
Not good.
Sales are plummeting.
Good thing I am the keeper of the blog around here because that way I can sit inside a nice warm office sipping on a hot cuppa Joe while I busily "work" away at my computer. I'm just gonna let my Milner Village Garden Centre peeps clean up all the mess from yesterday's party while I fill you in on some more details of our event.
First of all though, I have a BONE to pick with my daughter whom I usually call My Little Angel but today, after perusing her photos from yesterday, I think I should call her anything else BUT Angel. Would you LOOK at what she let me wear on my head yesterday??!!
Wearing my favourite Sunday hat. Why does it look so wrong?!
And that was after she let me wear THIS......
Could it get ANY WORSE?!
Why did she not say "Mom, you look a bit like a loser in that" and save me just a little bit of embarrassment? Would that have been so hard for a daughter to do? Normally they let me know right away when they are unwilling to be seen out in public with me unless I undertake a complete wardrobe change.
What was so DIFFERENT about yesterday?
Funky Junk Interior FB post from this morning!
I think I'm gonna have to go all Donald trump on her today.
Oh wait. It's her day off today. I guess the firing will have to be postponed for the time being.
Now that I have finished airing my dirty laundry, let me get on with the Garden Party Details. First of all, the guests were such a SUPER nice bunch of people that I think we are going to have to repeat this event again soon.
Everyone was all dialled in for the centre stage presentations. I saw them taking notes and being very studious. Kind of like we were all back in school. You remember how that was, right? Some teachers were absolutely SPELLBINDING...
Donna doing a presentation on Social Media
and some of them were just down right cringe worthy!
Who let THIS wacko in the door?!
Some subjects were informative.....
My friend Annette giving advice on Vegetable Gardening in the Fraser Valley
and some subjects just never really should have happened.
Will this woman EVER stop TALKING!
The highlight of our day was most definitely the FOOD!
There were warm scones, fresh egg salad croissants, sausage rolls, cucumber sandwiches, petite pickles.....
NOTE: Never send Tamara to the grocery store for petite pickles. She will stand in front of the thousands of pickle selections and contemplate every one for several minutes.
"Is a Bread and Butter pickle considered a petite pickle? How about a Dill pickle? Garlic? Kosher? Why don't any of these labels say PETITE PICKLE?!"
Luckily for our guests, the Gherkin pickle was the only one that had the appearance of a PETITE pickle.
Gherkin it is.
The Little White House did all the cooking for us.
I think I ate 20 of those mini cupcakes. I do believe that was about 19 over my allowable quota.
The left overs somehow ended up in the greenhouse office. I think the guys were like vultures waiting anxiously outside for us ladies to finish up and then swooped in and took off with the booty.
You can always tell a blogger by the size of their lens!
No problem, though, because we were all busy checking out Donna's demo table. I see my new blogger friends where getting the low down on what's going on with Funky Junk and I am sure we will be seeing some great posts from them very soon! Thanks so much to
The Dandelion Wrangler
,
Garden Therapy
and
That Bloomin Garden
for coming out join us for all the fun!
Did you like your front row VIP seating?!
Here Stephanie is tweeting for our Home Talk Meet Up
I saved that spot JUST for you guys!
What?! There was no RESERVED for VIP sign there?!
Well, it was the thought that counts, right ladies?
From this vantage point, my social media guru's were able to take photos and
tweet
with ease. Then my good friend Miriam at
Home Talk
was able to watch what was going on in Milner even though she lives in New Jersey! Isn't that cool?!
"Hey Miriam. How's the weather in Jersey?!"
Personally, I barely understand the concept of TWEETING so I had to go get an on the spot tutorial from the pro's. What's a hashtag? Why use a hashtag when a semi-colon is just as pretty? What does a hashtag have to do with gardening anyway?!
And then I promptly LOST my phone and spent the next 20 minutes scouring the entire store before I found it back inside an empty pot.
I blame it on the hashtag confusion.
Well, this concludes my version of what happened yesterday at the garden party. You may want to consult with some of the other bloggers for their version of how the event played out. I am hoping that I will come out looking slightly more sophisticated than I do in real life. It's all about creative writing, this blogging business.......
Or so I hope!
Now, I am off to check on the greenhouses and see what's going on there. It has been a few days since I did a walk around with the guys. I think they leave me at home because they don't like how much time it takes when they go with me. You see, I am always taking photos.
They HATE helping me take photos.
And yet they always oblige me.
For this shot I wanted a closeup of the fuschia bloom.
That required getting a high vantage point.
So I climbed onto the top of a rolling cart which promptly started to roll down the walk way.
The Big Guy and.....
and Junior saved me from certain death.
You really LOVE me, don't you fella's?! I may be crazy but you couldn't live without me :)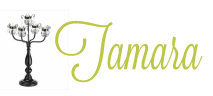 6 Comments »