Every year we talk about how we should REALLY participate in the local May Day Parade. And every year again we are just TOO busy to build a float because, of course, we didn't plan ahead and now it's SPRING! Around here, spring means that we are working day and night to ship all our flowers as fast as we can before you gardeners decide that it's time to hit the beach instead of the back yard.
Oh, you FICKLE consumers you!
But this year is gonna be different. This year we are actually PREPARED.
I know.
Hard to believe.
Last May, My Little Angel signed us up for the Cloverdale Rodeo Parade because she was sick and tired of our excuses.
THIS was her FLOAT.
THIS was her FLOAT BUTTERFLY.
THIS was the extent of her MARKETING CREW.
It was small and unassuming but at least we were THERE, right?!
But after seeing what great floats the OTHER people had at the parade, my darling daughter decided that we needed to take things up a notch. We needed to REPRESENT! So, she signed us up for the Aldergrove Days parade which happened a month later and made some BIG plans for a really BIG show.
As I have mentioned, she is a hard taskmaster but we are all ready and willing to follow her lead. She is a MARKETING GENIUS and she knows her stuff. We just do what we are told and everything falls into place eventually.
First things first, someone had to be assigned the job of BUILDING the float. And of course, who else but her main squeeze? He's not busy. He has tons of time on his hands.
Multi-tasking is Daryl's FORTE, right son?!
What are hubsters for, anyway?
The plans were sketched out and a golf cart was confiscated. In next to no time flat, the FLOAT was taking shape.
Bright colours and pretty flowers were the theme.
Speakers were installed so that we could pump out some happy music to accompany our happy display.
Paper flowers and a Bo Peep Costume were ordered and made.
Professional looking signs were put together by Karlee, our OTHER marketing genius here at the farm.
And, as you can imagine, there had to be SOME sort of GIVE AWAY! How else will the people be encouraged to come out and shop?! I would have made things simple and just handed out candy like everyone else but My Little Angel is just so much more CLEVER than that! She decided to go with a mini cucumber themed give away since we had 4 acres of them growing in the greenhouse at the time. That means they were FREE!
But, as with all things FREE, there was a price to pay.
It was a WHOLE LOT OF WORK to put this babies together!
Hours of cutting.
Hours of folding.
Hours of inserting vegetables.
I am exhausted just looking at this picture.
And then the big day arrived. Everyone was excited. Even Little Bo Peep couldn't contain her enthusiasm.
Family and friends joined our ranks to help us with our healthy hand outs.
It takes a VILLAGE to make sure a shindig like this goes off without a hitch.
Even Tony the Tiger wanted to join our float but we wouldn't let him. Tigers don't live on FARMS. We sent him back to his own float a few blocks back.
In the end, after weeks of preparation and tortuous work, the parade only lasted 20 minutes. Downtown Main street Aldergrove is a LOT shorter than I ever realized.
The walk back was longer than the actual parade.
But, in the end, a good time was had by all. Even the Wee One, so adorable in her costume, caught the attention of the media which led to a front page photo and a gig in an animated short film.
Ok, I will admit. The animated short was made by Mini Me......and Wee One was paid in CANDY but still......she is on her way to Hollywood. No doubt about it.
Poor Wee Two was just tired right out from all the excitement. He fell asleep the second I put him in his carseat.
What a PRECIOUS little COWBOY!
So, now that it is almost May and our float is ready to roll, we are signed up for the big 2013 Langley Days Parade, the 2013 Fort Langley Parade, the 2013 Cloverdale Rodeo Parade and.....
Oh wait. We can't use the same float for the 2013 Aldergrove Parade again this year! That would just not DO!
What should our THEME be this year?! Any suggestions?! We would love to hear from you. Just leave a comment below and help us make a BIG SHOW in our community.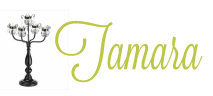 1 Comment »