Rain, rain, rain. That's all that we have been experiencing here lately and it is most certainly having a negative effect on business. People are NOT flocking to buy bedding plants yet. That translates into no work for my greenhouse peeps. We had to send the whole Darvonda crew home at noon.
Not good.
That has never happened before.
Not in 25 years.
As you can imagine, we are praying for some sunshine here in Milner Village! And we are also doing EVERYTHING we can to inspire YOU to get planting. We were crazy busy in the store today just coming up with fun and creative ways to show people how to get their flower fix, even in this bad weather.
In honor of EARTH DAY, we have been working hard on coming up with great up cycle planters to show off how easy it is to re-purpose old junk. Yesterday it was a
Garden Gate Chandelier
. Today it is a raised Tire planter.
We are busy doing our part to save the planet, one up cycle at a time!
These days, my first step to creativity is scrolling through PINTEREST for ideas. Oh what did we do before PINTEREST ladies?! How did we ever survive?!
After meandering through THOUSANDS of fabulous ideas, I finally found the ONE.
Is that not THE most adorable idea for a planter that you have ever seen?! How hard could it be to make a tire planter, right?!
So, off I went to my local Kal-Tire to schmooze the fellas in the hopes of receiving a FREE junk tire. In just seconds they whisked me to the back parking lot where there was an entire truck load of discarded rubber. I was like a kid in a candy store.
Now please let me introduce you to Phil Maloney, the only guy brave enough at the tire shop to be in my blog post. He is in a band. They told me he is used to being in the limelight.
So, I took this crappy picture of Phil with my iPhone and then he wrote down the name of his band for me on the back of an envelope. He went on to explain that he has a gig this weekend in Surrey. It's a
Party for the Planet
which just struck me as too cool. We were BOTH working on saving the planet.....me with planters and him with music.
He was such a nice young man.
Really sweet and unassuming.
When I got home I googled him and his band. That's how we bloggers do things. When we blog about someone, we always add a link or credit where necessary.
I clicked his video link.
I was stunned.
Phil's band is GOOD!
I am SO gonna save that envelope Phil wrote on because these guys are gonna be famous some day.
Thanks for being so sweet Phil! And thanks for the FREE TIRE!
My next step was to put all the pieces of my up cycle together without getting too dirty. That is where my TEAM comes in. I drove my car up to the shop at Darvonda and unloaded my treasure. Derrick, our handy, dandy shop guy, immediately stepped up to the plate.
"How can I help you, Tamara?"
It wasn't long before the old table legs I found at
Napier's yesterday
were trimmed down to just the right height.
Next step was to cut out a plywood base on which to screw the legs.
I would do this part myself except I am not very good with power tools.
I am much more suited to being a supervisor than actually handling the dirty work myself.
Good thing there are qualified craftsmen working in our shop or how would I ever get all my PROJECTS done?!
Yup, I love to supervise all right.
I mean, I'm not really dressed to be working with a dirty old tire.
Once the tire was firmly screwed to the legs, I had another one of my team carry the whole thing over to the store for me.
Why carry a heavy load myself when I can get my peeps to do it for me?
Now the REAL fun begins. I love getting a little bit of dirt under my fingernails every once in a while.
First I added a little dirt and then grabbed a 12" hanging basket from above my head, popped the hanger off and tipped it out of it's pot.
TIP OF THE DAY: When you want to fill a large planter, make sure you use large plants so that your design balance is good. Hanging baskets will fill a container garden quick and easy and make you look like a pro at planter design.
Carefully tip the plants out of the pot.....
and place in the tire, ensuring to fill soil in around the root ball.
Add a grass for some height.....
and some huechera and heather for added color and texture.
Fill in the empty spots with whatever you feel like. You can't make mistakes here, people. Gardening is not an exact science.....
it's an ART!
So there you have it. My version of a RAISED TIRE PLANTER.
Simple and cheap.
All for under $20 bucks (plants not included)!
Now, you may have noticed that most of my photos are of a better quality today than the usual iPhone shots I post in my blog. That's because my newest TEAM MEMBER is not only a garden centre wizard....
Meet Shelley from Sow and Dipity, our newest recruit on team Milner Village Garden Centre!
she is also a photographer and a blogger!!! Could it get ANY BETTER?!
I LOVE you Shelley! You ROCK girl!
Now, tune in tomorrow to find out what OTHER up cycle creation I have up my sleeve. It's big, bold and beautiful, I promise you that. When you see it, you are gonna want to start up cycling for sure!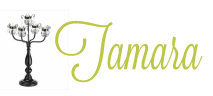 8 Comments »