Click here to visit our Milner Village Garden Centre website
It may be raining cats and dogs in the Fraser Valley right now but in the little hamlet of Milner, huge plans are being made for an extremely busy spring season in the garden! A quaint old Milking Parlour is the place where ideas are conceived and executed with detailed precision every year again.
Click here to visit our Farmer's Market website
Of course this year is no exception.
The Milner Gardens Marketing Team have us scheduled to be in the local parade. Knowing the way things go around here, they will be creating a masterpiece of creativity that will not be missed.
These ladies can imagine anything into anything. Even a golf cart can become a rolling garden.
A grand daughter can transform into Little Bo Peep.
Really, the whole Milner Gardens Crew (and willing family members) will naturally be called upon to pitch in.
There will be no stone left un-turned......
or, more accurately, no cuke left uncovered.
All that work will assuredly be exhausting but it's well worth the effort.
In the spirit of Farming and of buying LOCAL, we will once again be holding Farmer's Markets throughout the summer and fall. Every Saturday we gather producers and crafters from around these parts and invite them to show off their wares.
You can buy fresh cheese......
from a mobile cheese truck.
You can buy fresh made honey.....
delicious baked goods.....
Okanagan fruits and vegetables.....
the list goes on and on.
We try to make it a family affair with games for the kids,
including a bouncy castle
which as you can see is more of a car than a castle but....
the kids don't seem to mind one bit.
We also bring in a petting zoo for the occasion.
There are baby goats and fluffy rabbits.
Hand sanitizer is used in copious amounts by all the Mom's and Dad's who normally live in much cleaner environments like an apartment or condominium. They love letting letting their kids hold a live rabbit.....
We try to give each of the markets a theme as well. For instance, one Market was all about
"A Bed of Blankets".
We encouraged our customers to donate blankets for those in need and they brought them by the car load. After the blankets were all collected we decided to give rides around the farm up on our giant bed.
Unfortunately our back 12 acre field was a bit of a challenge for our make shift hay ride and we got stuck in the mud. Never one to be deterred, my son-in-law made sure to trim the bottoms of the legs so we could clear the ruts with no further complications.
Another market theme was
"TOMATOES"
. This may seem like an odd theme but it made sense to us. You see, we were busy producing 36,000,000 grape tomatoes at Darvonda right around that time. We wanted to give our tomatoes a little bit of media coverage to encourage more eating of those delicious delights.
I decided to wear red for the occassion.
I wanted to blend in.
The tomatoes were such a hit that we had a hard time keeping up with the demand so the guys pitched in to make them.
Of course, while all of this is going on, the store is open as well. We try to offer a really wide range of goods for the discerning shopper. Things like a pet couch.
My granddaughter is a wonderful little sales lady which is a genetic gift we share.
But seriously, what gramma could resist getting one of these cute creations for their own Wee One?!
Certainly not me.
Otherwise we have a selection of home decor items....
which change with the season.
Back outside, even the adults get to join in on the fun with a TOMATO SLINGSHOT target practice which saw a few thousand of them squashed to pieces in just a few hours.
The Big Guy and I had a competition to see who was the better shot.
He won, hands down but I think he cheated.
He always cheats when we play games.
The Wee One was really enjoying the fact that she could roam around the yard with complete freedom, checking out all the booths and dreaming of what new dress her Gramma might buy for her.
I think my grand daughter has me wrapped around her little pinky.
Could YOU resist a face like that?!
I know I can't.
All this Farmer's Market organizational stuff keeps our Marketing Staff so busy, they barely have time to eat.
Of course, the solution to that problem was to invite a Food Truck to participate in the market as well.
Although I am very thankful they came up with this culinary solution, I am a little concerned that the Big Guy will fall off the DIET wagon and start gaining back some pounds that we worked so hard to lose.
Now, this is not the end of the wonderful events which happen at Milner Village Gardens. No sirree! We are very committed to getting involved in
Community Fundraising
as well. Not just to reach out to those in our community who are in need but also......
it's a great excuse to throw a party!
Any evening out that involves FASHION, FOOD and FUN is a winner in my book.
The end result of this fabulous even was a big fat cheque for the Food Bank to the tune of $ 3,340.
We are certainly living in a very generous community here. Make sure you check out our Events Calendar on
Facebook
so you don't miss out on anything this year.
So, rest assured, my blogger peeps, we are working hard to get everything looking ship shape for opening day. Painting.....
Planting......
Planning.....
We can't wait to see you all this Spring! There are lots of inspirational ideas and exciting presentations to enjoy.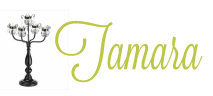 1 Comment »