Can it only be a week ago that frazzled fella's flocked to their local five and dime to purchase flowers for their favorite females? Last Thursday, 100's of men were seen waiting outside a nearby Big Box Store just prior to the doors opening, hoping to snatch up the last of the bouquets before they ran completely out. Every single one of them anticipating the "You knocked it out of the park" look from their honey bunnies later that day. Even the Big Guy and I got in on the action.
We elbowed and shoved our way past the raging crowds and started snatching bouquets as fast as we could. We had 60 of our favorite ladies back at Darvonda who needed a ROSE on this special occassion. It was our HIGHEST PRIORITY!

The Greenhouse Gals
The Big Guy wanted to make sure everyone knew how much he appreciated them!
The Office Staff
Isn't it wonderful how FLOWERS can make you SMILE?!
Now, I bet you are thinking to yourselves "If her husband gave the STAFF such beautiful bouquets, I wonder what he gave his WIFE?!"
I mean, I am the mother of his 5 CHILDREN......

I have worked hard alongside him in the greenhouse for lo these 25 years......
I am his constant travel companion.....
and a never ending source of live slapstick comedy.
With that kind of dedication, he must be getting his wife something AWESOME for valentines day, right?!
Some sort of giant arrangement.....

or perhaps something even bigger?!
So, now that I've gotten you all curious, THIS is what I REALLY got....
My hunny bunny got the hot tub cleaned out and warmed up. He broke open a bottle of fine wine. He cut up some fancy cheeses. He fired up the patio heater. AND......

He invited the grandkids over for some tub time with the two of us.
Oh my. He sure knows how to make his woman happy!
All that hard work really tuckered him out though. Romance takes effort fella's, and don't you ever forget it.
If you have made it all the way down to the bottom of this post, I now have an ANNOUNCEMENT to make. In honor of the fact that Valentines Day has long gone and the men are back to thinking hockey, hockey and more hockey, I am going to send ONE of my blogger peeps a floral fiesta, straight to her door. One dozen roses. FREE. Just for you. 'Cause I love y'all!
For a chance to be the lucky recipient, just leave a comment below and I will enter you into the pool of contestants. But wait.......
There's more!
If you direct a friend to this post and encourage her to join in the fun, I will enter your name a SECOND TIME because you are obviously a good friend! Good friends should be rewarded.
NOTE: Make sure your friend leaves your name in HER comment so I know you sent her.
THIS OFFER IS OPEN TO EVERYONE
. As long as you live near a flower shop and they understand english, you QUALIFY! Gents are WELCOME :)
Please remember to include your NAME in the comment or I won't know who is entering....and that would be sad :(
I will be drawing the winning name NEXT WEEK so keep your eyes peeled to find out who ends up being the lucky gal. I hope it's YOU :)
And one final thing.....it's
Fertilizer Friday
over at Tootsie Time and she is posting about the Northwest Flower and Garden Show in Seattle today which is just a great place to be right now. I'm on my way Tootsie. See ya tomorrow.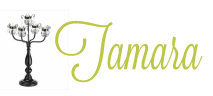 46 Comments »