That's it.
I have had enough.
I packed my bag and hit the road.
Please forward all my mail to this adorable little shack conveniently situated inside the Seattle Convention Centre where I have taken up permanent residence.
What a shame that it will be dismantled in the next few days.
Yes, my friends, sad but true, the Northwest Flower and Garden Show will soon just be a distant memory. All the beautiful display gardens will be torn down.
The Hobbit House Garden - photo credits Rosa Veldkamp
The beautiful treasures in the Vintage Market will be packed up in boxes like unclaimed puppies at the pound.
Vintage weigh scale - photo credits Rosa Veldkamp
Exhausted exhibitors will drag the remnants of their beautiful booths home with a light heart. It's all over for another year.
I can't believe that I didn't buy these beautiful boots from Amy because now they are gone.
Photo Credits - Rosa Veldkamp
But, there was just so much beautiful stuff to choose from.
Photo Credits - Rosa Veldkamp
I became disoriented.
Photo Credits - Rosa Veldkamp
I may have blacked out, what with all the vintage va va va voom that was available for purchase.
Photo Credits - Rosa Veldkamp
I did manage to keep my wits about me for a moment when I saw some perfectly
weathered old suitcases
that will make unique planter displays in
Milner Village Garden
this spring. I got them for such a great price that I felt like I should make a run for the exit before someone realized how valuable they really are.
Actually, I feel I was not on the top of my game yesterday due to the fact that my Little Angel, my sister Rosa and I were up till all hours of the night making some adorable t-shirts to promote THIS BLOG!
Seeing as my daughter is an extraordinary graphic design artist who majored in marketing, she was in charge of the t-shirt's design.
Actually, in reality she didn't trust my fashion sense and was worried about what sort of crazy costume I would make her wear on my behalf. My fashion sensibilities are just a little too loud for her taste, most days.
This was one project she felt could not be left in my hands.
Didn't they turn out ADORABLE?!
She found the original idea somewhere on Pinterest.
What did we do before PINTEREST existed ladies?!
This t-shirt transformation party ended up lasting into the wee hours of the night. Then, the next morning we needed to leave my place at 6 AM just to be in Seattle by 9 AM.
I didn't bother to do my hair. I don't function well that early in the morning.
We went with a group of 5 ladies in total. My 2 Darvonda design team girls and our newest Milner Village Gardens Retail Manager were the youngest in our bunch.
Us older ladies tried to rent a wheelchair when we arrived but there was not a single one on the premises. Seeing as Rosa is recuperating from a significant surgery, we had to take it slow. At first I thought it was because she is still convalescing but in reality, it was more a matter of how many PHOTOS she was taking!
As you can tell by the photo I took of her taking photos, it was a good thing she did. My pictures are all out of focus.
SIGH.
My posse made a very striking bunch on the show floor, don't you think?
We were easy to spot in a crowd, which was very handy indeed. Every time Rosa would lag behind checking out all the plants while the rest of us tended to get distracted.
We just couldn't help ourselves.
There was just so much fun stuff to see and do!
Thanks to this young fella at the
Dubarry of Ireland
booth, I went home with a fabulous new jacket.
How could I not, with all of these pretty ladies coaching me into making such a smart purchase?!
Now, of course we lost Rosa in all the excitement. Was she back in the Vintage Market?
Nope. Not here.
Not here either.
I KNOW she must have been here because this bike was too stunning not to stop and take a picture!
We finally found her sitting on a chair, hoping we would pass by.
The convention centre was a very busy place so we had to fight for a table in one of the solarium's for lunch.
Bananas, muffins, cheese and some pop was all it took to get us re-energized for more inspiration gathering.
I really loved this
giant chicken
. I am quite sure we need this out front at the
Retail store
!
The ideas were endless......
and so was the photography!
The creative juices were flowing, just as I had hoped. Our trip was a smashing success going by the enthusiastic response from everyone. Yup, we are now ready to tackle SPRING 2013!
Go team, go!
And, just in case you hadn't noticed yet, Wee Three was with us as well. He/she was quite happy to just tag along.
Can't wait till we get to meet in person some time this summer. I think I will design you a little t-shirt too. Your mother will really appreciate it. She likes my style.
Just a reminder to enter my
FREE FLOWER GIVEAWAY
this week. You need some roses. I can tell.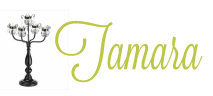 8 Comments »