Every year around this time, Darvonda gets busy producing a video. The subject matter is quite simple, it's all about plants. Petunias, pansies, poppies, pepperomia, portulaca, and so on.
I know.
RIVETING STUFF, right?!
Our target audience is an eclectic mix. They range from flower fanatics with photos of their gardens in their wallets, instead of the grand kids, to newbies who think a geranium is a contagious disease. They are the front line garden center workers who will be selling our product from the West Coast to the Prairies. They all spend a full day in seminars, learning about plant care, gardening zones, perennials, annuals, spider mites, powdery mildew, watering, deadheading and all sorts of things they will need to know for the purposes of being an informed crew selling to the public.
Now, the keynote speakers for these seminars are the farmers who produce the plants. Farmers who know soil, fertilizer, propagation and plant grafting techniques. Farmers that consider their John Deer tractor a close friend and love the silence of the empty greenhouse at night.
We farmers are not known for our prowess at public speaking.
So, for this reason......... and because I am a closet Rock Star at heart, I prefer to begin my presentation with a catchy video. The best speaker is one who engages his audience in the subject matter so they feel compelled to hear more. An audience that connects with the speaker before the speaker has even uttered a word is the best audience! They forgive you your oratory foibles because they like you already.
Luckily for me, my household is full of closet video producers. Little Angel and Mini Me are my go-to gals for getting these sorts of things done. They are hip and happenin'. They know what's in. They know what's out. They have no illusions about my ambiguous (or rather lack of) theatrical and musical talents. They also know that I have no qualms about looking foolish.
All the right ingredients for a future viral video if we play our cards right.
Last year, we decided to go with a Lady Gaga-esque theme.
I practiced my Po-po-po-poker face for days.......
but I ended up having so much fun with our Gaga parody that I just couldn't keep a serious expression on my face! My aching cheeks felt like they had run a marathon alongside Ben Johnson after such a steroidal day of fun and laughter.
That's Mini Me on the left and my Little Angel on the right
The girls wrote the lyrics, bought the props......
designed the sets....
and arranged a make-up artist to give it that PROFESSIONAL touch.
In a strange twist of fate, our make-up artist had ACTUALLY done Lady Gaga's makeup so she came completely prepared, fake eyelashes and all!
Of course, I was the costume designer. Honestly blogger peeps, if I wasn't in the greenhouse biz, I think I would have eventually gravitated to haute couture fashion design. Pair that fact with all the supplies I have available in our sample room at head office and you get one FAR OUT head piece that even Lady Gaga would love!
Concentrating hard to ensure my headpiece does not fall of!
When this particular image was shot, a large group of plant breeders from Europe were visiting the office and wanted to know what we were busy with in the boardroom, what with all the peels of laughter and loud music emanating from the upper room.
We told them we were making a training video. They probably thought we had spent a little too much time standing beside the pesticide fogger at night.
Now, there was a number of different aspects to this video. One of the things we wanted to do was show off our amazing workers in a fun way. We took our inspiration from THIS video.
I mean, how hard could it be to learn to dance?
My Little Angel chose the choreography, conscripted the volunteers, and even led the dance rehearsals. Weeks of intense practice ensued. It was the most fun I have had in a long time, tripping over my own feet, bumping into my neighbor and just generally not managing to synchronize myself in any sort or reasonable attempt at rhythmic movement. My daughter's were mortified. I maintain that my lack of coordination stems from my childhood. I was taught that all dancing was evil. Too bad it is so much fun!
Finally, it was time to film things live. We all dressed up in appropriate attire.....
fired up the smoke machine and started to DANCE!
Now, for anyone who has never done this sort of thing before, do not be fooled. It's actually hard work. It gets your heart pumping like an aerobic workout led by Richard Simmons, determined to help you "Party off the Pounds"!
Following a successful shoot, I thought it most appropriate to treat everyone to pizza for lunch.
The best crew any greenhouse could ever wish for!
Spicy Vegetarian, of course! Heavy on the Jalapenos.
The next obvious part of this blog post would be, you would think, that I embed the video of our finished creation and let you see the fruits of our labor. Naturally I want to share with you what I consider a masterpiece of organization and creativity but first I must caution some of my blog readers a little.
Before you go ahead and click on the video, please remember to watch with this in mind. I believe with all my heart that I was created to live a life of JOY and GLADNESS. I was fashioned with a creative brain by a creative Master. My Maker is the author of MUSIC and COLOR and RACE and DANCE and EVERYTHING that makes life so immensely diverse. He fashioned the first haute couture garments in the myriads of colorful Lillies of the field. He loved to watch his servant David dance in the street with an unbridled joy. He showered His people with great gifts for His good pleasure.
I try to live in the joy of my thankfulness for being given such an amazing life. For the incredible gift of complete forgiveness by my only Saviour. Jesus Christ is something I don't deserve and yet have received through no effort of my own.
And so I dance!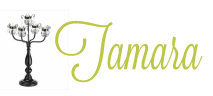 3 Comments »