Junior and Cinderella
Early in January 2011
Junior wed the woman of his dreams
. They had a whirlwind romance that culminated in a big party which we threw together for them at the
greenhouse.
It was like living a fairytale with a happily ever after ending.
Cinderella and Junior ended up settling down, getting a puppy and now they commute 5 minutes to the greenhouse every day where they keep us old people (aka: thinking about retirement some day soon kind of old people) busy with
new business ventures
and acquisitions.
However, we knew that Cinderella had some impending health issues that were quite serious. It turns out she was born with a few things wonky on the inside including plugged bile ducts and cysts in the liver. By the time she was 17, she required surgery to deal with all the funkiness which caused some serious discomfort.
Unfortunately, the original surgery did not completely fix all the problems so a second surgery was scheduled for this week. Knowing that she would soon be incapacitated for a while, Junior decided to take her on a quick business-slash-holiday trip to Texas and Louisiana.
Only rental car available?
They ended up driving 1000's of kilometres to first order some plants we need for this coming spring season.
Then, after securing all the palms required, they raced back to another greenhouse in Texas to check out a second hand cucumber grading machine. There's not a lot of those around and we need one soon for our own production. Junior wanted to see it in action before making a purchase. Buying something sight un-seen is never a really comfortable way of doing business. The equipment passed the test. We are now the proud owners of more machinery that requires constant maintenance. Woohoo!
Once all the negotiations were transacted, Cinderella went shopping.
Shoe shopping, that is.
When I received this picture of red pumps I put in an order for a pair as well. Unfortunately Junior convinced her that he didn't want his MOM wearing the same shoes as his WIFE.
Why not? What's wrong with that son?!
Sigh!
After scouring the outlet malls, they went for one final fling at a Texan BBQ House.
I say we'd better jump on that fast before someone else steals our idea!
Cinderella was worried that it would be a very long time before she could feast on a meal rich in red meat and hot sauce so she decided to indulge in a big way.
That should tide her over for at least a month, in my opinion!
So, the big day finally arrived and our brave little soldier was wheeled off into surgery. The hours ticked by. What was supposed to simply be a quick removal of old scar tissue turned out to be an entire bile duct reconstruction combined with the removal of a length of intestines!
The doctor was kind enough to use some visuals on the white board in her room to explain the process.
The stomach is on the right and the liver is on the left. The problem blockage area is represented by all the scribbling below the liver. Simple enough, wouldn't you say? Don't know why it takes 10 years of University to be able to become a surgeon. Looks as easy as pie.
However, the surgery was quite a bit more invasive than we had expected.
When we got to visit the next night, she was hooked up to all sorts of monitors and such. Her blood pressure was low. Her breathing was very shallow. Her oxygen level was low. Her pain was not under control.
In a nut shell, she scared us just a little.
We went home and prayed.
I think there must have been a lot of praying going on because when I arrived there the next morning, she was as chipper as ever
and dutifully performing her breathing exercises.
The name of the game is to get all 3 balls in the air. Nothing like a fun little challenge to help you while away the hours of boredom that come with hospitalization.
Considering all the tubes poking in her.....
and the machines whirring and beeping while monitoring her vital signs....
she is one courageous gal. 18 staples and a 12" gash across the abdomen later, she is still as smiley as ever!
Pictured here is her new dancing partner, Mr. I. V. Pole. He is a great help when sashaying down the hallways and responds effortlessly to your every movement. Just don't forget to plug him back in after your Viennese waltz to the bathroom is over because his batteries will run down and alarms will go off in the Nurse's station.
If all goes according to plan, she hopes to return home by Saturday. I am sure she is going to miss the amazing view from her private toilet......
and the tasty hospital food that everyone raves about......
but there is a special someone back at home who is really, really missing her.
He can't stand another moment without her.
The loneliness is unbearable.
His misery is palpable.
Winston misses Cinderella terribly! Get well soon.
One a more serious note, we appreciate your prayers for healing. Please continue to lift this young family up to the Lord in prayer, pleading for healing and strength in this difficult time.
Isaiah 40:
But they that wait on the LORD shall renew their strength; they shall mount up with wings as eagles; they shall run, and not be weary; and they shall walk, and not faint.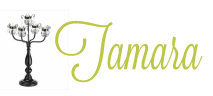 10 Comments »