Dummen booth at the OFA in Columbu, Ohio
In the old days, when our greenhouse was just 20,000 square feet of hothouse, The Big Guy and I thought we couldn't afford to spend money on going out to Industry shows. Airplane tickets, hotel accomodation and meals all added up to more than we had in our bank account. So, we just never went. Little did we know, if you wanted to keep up with the competition, you couldn't afford NOT to go.
One day we had a lightbulb moment and bought ourselves a ticket to Columbus, Ohio for the OFA trade show. I am not sure what was the catalyst for such a paradigm shift but it was probably not something we thought about too deeply. We are more famous for our LEAP than our DEEP here at Darvonda headquarters, unfortunately. But somehow, this first foray onto the show floor made a lasting impression on both of us.
This past summer we flew out yet again to our favorite horticulture show in North America.
The Big Guy bought himself a "man bag" so he wouldn't have to carry all his pamphlets and flyers around on his shoulder. The jury is still out on wether or not we like walking the show floor with him wheeling this puppy around but I guess we will let it go for now.
The booths were just as fabulous as always however there was one SPECIAL booth that was particularly exciting. The Dummen booth, a European breeder, was so kind as to feature us in their Spring 2013 catalogue. We were asked to take photos in the greenhouse, featuring their product. We made sure to take some wonderful photos of the CONFETTI MIX which we used in our mixed baskets and which got rave reviews!
My daughter-in-law and I decided to go for a "powerful women in business" shot.
We thought it would help our friends from Ball Horticulture sell more plants.
Seeing as the horticulture industry is rather heavily dominated by testosterone and heavy machinery fanatics, we thought that a little feminine touch would be a breath of fresh air.
When we were walking the show floor in Ohio later in the year, we had almost forgotten about our little photo session. Neither of us could figure out why people were looking at us and pointing as we meandered down the isles until......
we walked past the Dummen display.
How COOL is that?!
Well, the OFA did not disappoint us. We walked for miles, checking out all the creative displays.
We are a colorful bunch, us growers.
We know how to put on a BIG show!
My favorite part of the whole things is actually the Short Course. For growers and retailers there are oodles of seminars you can attend on any subject your heart may desire. You want to know about PH levels in Zinnia's? There will be a forum in room 231. How about Succession Planning? There will be at least 5 different discussions on that. It's a BIG ISSUE.
I normally attend all the marketing and sales presentations. I love the science of selling and I take copious amounts of notes.
Good thing for my brand new ipad which makes typing just that much easier.
We always get a chance to have fun with the people in our industry once the Conference Center shuts down for the night. Ball Horticulture held a 50's themed party for their customers, complete with a live Elvis impersonator.
Diane Surette, my pal from Dummen, and I both got a chance to dance with the King. She looked amazing. I......well......I just looked silly and the Big Guy has the video to prove it. Seeing as I was unable to rehearse my dance moves prior to the party, we will need to keep that unsavory bit of digital disaster on the down low.
Good thing my hubby has no idea how to down load video to Face Book or this may well have been the one time he would have willingly updated his status!
However, I have NO qualms about posting compromising photos of him.
You'd think that eventually he would stop posing for me but I guess he just loves me THAT much!
All in all, the show was a great success. Too bad that our flight back to Vancouver was not until a day after it closed. We had a really difficult time figuring out what to do with ourselves.
It is a tough life being in this industry!
I think you will be inspired!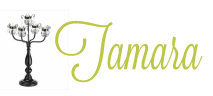 5 Comments »