Travelling long distance sounds exotic and fun......until YOU are the one doing the travelling. The word "grueling" doesn't quite capture how challenging it really is to hop from time zone to time zone with only a few days of acclimatization under your belt. Bright airport lights and endless public announcements keep sleep at a minimum while violent air turbulence and uber short transfer times keep your adrenaline pumping. Twenty to forty hours in transit has become the norm for me and the Big Guy these days. Occassionally I get to wondering "Is it really all worth it?"
So, I must say it was a great treat to have my youngest son
guest post
for me while I was in China last week. He really put things in perspective. Our burgeoning workload is not just a matter of "the business spiralling into chaos to meet the market's demands", as he so eloquently stated. No, it is nothing of the kind. It is "God's providence", pure and simple.
Sniff. Sniff.
Well put, son. Thanks for the renewed perspective.
So that leads me to a little bit of news which I have not had the chance to share with my blog peeps yet. The fact is, Darvonda has crossed the pond with their wares and successfully entered the UK retail market. Amazing but true, our decorated poinsettia program was available in our favorite Big Box Store across Ireland and England this Christmas and it seems the Brits and the Irish really loved what we had to offer. We SOLD OUT! There was not a single pot left after December 5. We could hardly believe how well it all went. What a blessing.
Now, perhaps I should back up a little and explain just how these things work. It takes more than a few phone calls to make a program like this happen. First of all, you guessed it, we have to hop on a plane.
Luckily for us we have a CIBC Visa card on which we put all things possible so that we can rack up the airmiles. With these airmiles, occassionally we get lucky and find a first class ticket to our destination which makes the trip a fair bit more comfortable.
Champagne is served the minute you find your seat, slippers and socks are provided in a little care packet and BEST OF ALL........you can lay flat to sleep. I love first class flying. But, the Big Guy insists that we only travel that way once in a while or he feels we will grow accustomed to being pampered. That would mean you won't appreciate how luxurious laying prostrate in a 747 really is.
My guy is a pragmatist. Sometimes that's what I really love about him.
Other times, like when I am squashed between a heavy set male in economy class, fighting for the arm rest and trying to keep my legs from cramping......not so much.
Once we landed in London, we had to get our bearings. Our hotel was right across from the Tower of London.
It was hard to imagine that so many people lost their heads in this very locale. Fascinating stuff, really. I tend to romantisize things a little, imaging a queen standing at this very window and looking out with fear and trepidation. What a terrible life of intrigue and emotional stress......
a life kinda like mine. Me and Anne Bolyn, sisters in tribulation. Pity us. Life is as tumultuous in todays economic climate as it was being married to Henry the VIII.
We hoofed our way down to the London Bridge....
In our eagerness to not miss a moment of our chosen musical, "Les Miserables", we found ourselves at the theater a little early. Not wanting to stand around waiting, we decided to have an early dinner.
The food was as AMAZING as the view!
Once inside the theatre, we had a chance to stand out on the balcony and watch the mass of bodies pass below us.
If you read my blog regularly, you can imagine my delight when I found this plaque in the lobby!
The following day we decided to scope out some of those amazing English gardens everybody talks about. Our first stop was Kensington Palace. Talk about INSPIRING landscaping!
The minute we clapped eyes on this fantastic sunken garden, the Big Guy and I both thought to ourselves "these English really know their flowers! How are we EVER going to convince them to buy our little decorated poinsettia?! "
What amazing color and symmetry is all around you in these centuries old gardens.
Those Kings and Queen really knew how to pimp the view back in their day!
Now, never one to pass up a once in a lifetime opportunity, I convinced the Big Guy that it was imperative we have High Tea in the Orangery at Kensington Palace.
"Your wish is my command, fair maiden" quoth he.
Eye popping floral bling at every turn!
I think that same day we decided to also visit Kew Gardens, home of the most beautiful greenhouse I have ever seen. The surrounding gardens were absolutely fabulous. I really think I need to try this planting in my garden this spring.

Oh wait, I don't have a garden at my place. I don't have time for things like that.
The interior was really quite a sight as well. Double decker, as a matter of fact.
Funny thing is, the two of us were struck by the very same concern while touring in this wonderful place. We looked around and noticed......
the place is in DIRE NEED of a PAINT JOB. Now, being the owner of a reasonably large greenhouse ourselves, we began to calculate the cost of trying to keep this lovely building in tip top shape and decided that it was quite an overwhelming prospect!
We left thinking we were quite glad our greenhouses are just a little newer than this Grande Dame.
Kew Gardens has a number of different greenhouses/conservatories to visit including a water themed building.
The gargantuan lily pads were stunning. A closer look on the bottom of one of these enormous leaves revealed an architectural masterpiece of veins which hold the whole thing together. Such a wondrous thing of beauty.






I am always in awe of the incredible diversity with which our Heavenly Father chose to paint the world.
Passion Flower
His artistry and vision are utterly incomprensible when you really look close! How awesome.
As we toured through the various buildings, we stumbled upon this Costco sized flower that I figured would be an easy sell to the right buyer. But.....
apparently it smells like a rotting corpse when it matures so I removed it from my list of items to pitch to my favorite Big Box store. Too bad. It could have been a winner.
We also got a chance to tour a small chateau on the grounds....
where some royal family member spent time when he was suffering from the occassional fits of madness. It was a way of keeping his "illness" a secret.
I think I need me one of these.
There was a vegetable garden out back.
I need me one of these too.
Oh, and don't forget the old potting shed.
I think the Big Guy will be quite busy this year with a number of garden projects for his dear wife. I would LOVE me one of these old potting sheds as well!
As the day began to wind down, we hopped on the Underground and made our way back to Soho for more food and entertainment.
I figured that multiple packets of unique flowers seeds would brighten her day and give her something wonderful to dream about that. She's passionate about gardening. She's my hero.
Now, no proper Italian meal is complete without desert, am I right?
Good thing I am not watching my weight like the Big Guy is. I polished this off without a hint of guilt and didn't gain an ounce.
Go ahead. Hate me for being skinny. It's a genetic gift I inherited. Thanks Dad! You really knew how to pass on the good genes!
The final day of our sojourn in England had us hopping on the rails.......
to the eastern shores of England. There we had a chance to meet with our partner grower who produced and shipped the poinsettias for our favorite Big Box store this Christmas.
What a wonderful bunch of people, our English partner growers. Top notch. And they even have a RETAIL GARDEN center just a few blocks from their greenhouse. They've been in business for over 50 years.
Amazing how growers from around the globe are all very similar folk. They love to work hard and share the fruits of their labor with others. You can't find better chaps than that, I tell you! I think that's why the greenhouse industry is so addictive. Everyone is just so darn nice.
Thus concludes my story of our trip across the pond. Somehow we managed to hit a few other notable locations in London....
Royal Albert Hall
but I don't quite know how we actually fit it all in.
Buckingham Palace
Cheerio then, maties
We are off to conquer Australia next. Anyone know a good grower there?! Referrals are appreciated.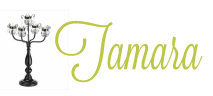 4 Comments »