BLOGGING!

Just the mention of it and I can feel my blood pressure rising. Oh why did I transgress in such a heinous fashion? How could I have been so callous in letting thing slide the way I have? How on earth am I supposed to remember all the wonderful adventures I have had in 2012 if I didn't blog about them in detail? Seriously, people, my memory is like a sieve. I can't remember what I had for breakfast this morning much less what I was busy with 6 months ago. Blogging was my only hope of retaining any cognitive remnant of my life and all it's ups and downs. How could I have been so foolish??!!

But wait......

There is still hope!

A few days ago I was lamenting my imprudent half year lapse of judgement when I suddenly realized I have a few photos on my cel phone which I can consult. It seems there are 3500 images which I shot over the last months. Surely they can be of some use in extracting tidbits of memory from my speedily fading grey matter.....

I see from my digital photo files that we have been partying quite a bit!



It would appear that earlier this summer, we hosted a big fundraiser for the Food Bank where we served tons of fantastic food....


whipped the crowds up into a giving frenzy......


and just basically had a wonderful time of fellowship and fun with over 200 ladies from the community!


We should really do that again next year! Maybe I will remember to blog about it the second time around.

My cel phone photo library also indicates we raised some funds for Cardus, a Christian Political "think tank" which does some great work on providing substantive information to our government which helps them in making more informed decisions in Ottawa.



I mostly threw the party because I really like Ray and Mike, the founders. They are probably the most brainiac people I know so we decided to decorate the greenhouse with a bit of a library theme. You know, so they would feel all comfortable in such familiar surroundings.


And of course, there were lots of beautiful flowers and savoury morsels alongside the books because life just isn't the same without olfactory and visual stimulation balanced out by mental stimulation.


The Big Guy and I tried to say a few words but somehow, speaking to a crowd of 200 intelectuals is just a tad bit intimidating for a couple of farmers who have only a rudimentary grasp of English grammar and even less of public speaking etiquette. Surprisingly, our "knock knock" jokes didn't go over as well as we had hoped.


Everyone had a really wonderful time I think. However, I did notice in one of the photos that my good friend Carl appears to be yawning quite without restraint so perhaps next time we will need to provide him with some stronger coffee to help him keep his wits about him.


Thanks for showing up, Carl. We know how much Ray appreciates his Uncle's attendance at all his BC functions!

Now, just in case you have the mistaken notion that I personally organized this whole big shindig, let me show you the real brains behind the party:


These two beautiful gals are the real magicians! They worked out all the details while the Big Guy and I were on business in Europe and Asia. Everything was practically all finished by the time we got back. The minutest detail was not left out by this party planning duo. I am so blessed to have such a dynamo design team!

As I mentioned, the party was all planned out while I was out of the country. Upon gazing through my thousands of cel phone pictures, I was kind of shocked at how much travelling we did this year. Seriously, we actually circumnavigated the globe in the month of August, I kid you not. But that is a WHOLE OTHER blog post!

To be continued.......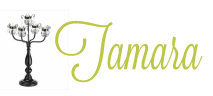 5 Comments »