This past week the Big Guy and I decided to do something WAY "outside the box" for us. We had received an invitiation to join
CARDUS
and our friend
Ray Pennings
for a 3 day event in Ottawa called the
Manning Center Conference.
Being that we are in the middle of the MOST stressful time of the year here at the greenhouse, we thought a little weekend away was just the right medicine. Time away from the chaos of Spring production would give us a chance to take a deep breath, refocus our minds and force us to stop thinking "micro" so we can get back to thinking "macro".....
And what better place is there to do that than in Ottawa at a conference on the state of the conservative movement in Canada?!
Great idea of course, if you are politically inclined. Unfortunately, the Big Guy and I are so focused on what we have to do at Darvonda to keep things moving in the right direction that we don't actually follow politics much. Generally, when we watch TV, I prefer to check out "Kitchen Nightmares" over "Question Period on Parliament Hill". I especially HATE election years because you just can't get AWAY from all the politicians and their rhetoric either on the news, in the paper or on the radio.
Well, this weekend turned out to be a whole lot more fun than I could have imagined. I mean, imagine that we got to meet THE Preston Manning! There are a few Canadians our there who are know by just the mention of their first name, like SHANIA......CELINE.......and PRESTON. How cool is that?
I couldn't help myself but go and give him a Jansen 5 CD and say THANK YOU for all the incredible hard work he has done in his lifetime to help Canada stay on track. He and his team are currently busy on setting up a learning center for politicians. It makes a whole lot of sense to me that our politicians should be better prepared for taking office and Preston is in the forefront of this endeavour.
QUOTE FROM PRESTON MANNING'S Keynote speach:
"To work for Starbucks as a barista you need at least 20 hours of training (...) But you can become a lawmaker in the Parliament of Canada or a provincial legislature without one hour of training in law making."
Christy Clark, Premier of British Columbia
We also got the opportunity to attend a Premier's Breakfast VERY early on Friday morning. Now, the host of this breakfast seemed fairly familiar to me. I was wracking my brains to figure out where I had seen him before. It was really annoying.......WHO WAS THIS GUY?! Turns out it was Mike Harris, 22nd Premier of Ontario until 2002.
Then, we got the chance to hear our current Premier of BC, Christy Clark speak about British Columbia, land of freedom and opportunity. Not having even VOTED in the last provincial election due to severe apathy......I felt really guilty that I had let myself get so cynical as I listened to Christy talk. It suddenly dawned on me that if we all get APATHETIC about politics, who's gonna keep the whole nation together?! I need to be much more dialed in....
So, I made the decision to go and shake her hand and THANK her for her efforts on our behalf.....
and then I reminded her that a woman should NEVER wear WHITE after LABOR DAY!
I think she really appreciated my fashion advice!
Now, I just want to let all those people out there who read my blog know that POLITICS and OPERA have one thing in COMMON.......
Ray Pennings on stage
Mathilda on stage
They are much better LIVE!
So, I'm going to change my attitude about politics and I'm gonna try get more dialed in from now on. I think I may even subscribe to the NATIONAL POST because my good friend Ray Pennings gets quoted in there more often......
Ray Pennings being interviewed by SUN TV
Thanks for the invite Ray! We really had a TON of FUN!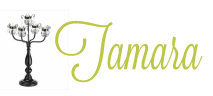 1 Comment »