My peeps!
What would you do if you didn't have your PEEPS to back you up?!
Some MORE of my peeps
I mean, if you didn't have such AMAZING peeps working away in the background, you would never get all the work done.
And, let me tell you, there is NO shortage of work in our new greenhouse.
We have PLUG TRAYS to fill.....
CUTTINGS to stick by the hundreds of thousands......
HANGING BASKETS to plant.......
CARTS to fill.....
and TRANSPORT out into the new greenhouse.....
where they get picked up by FORK LIFT......
and laid out with as little handling as possible.
We're on FIRE here people! Things have been going GANG BUSTERS all February long at my place.
Now, don't get me wrong. There are always a few glitches when you are working with new equipment like we are. Here, for example, is our new robotic planter which can plant up to 6,000 pots per hour.
For some reason we just couldn't get it to go FAST ENOUGH! Much puzzling and tweaking has happened around this fancy little gadget over the last few weeks and......
Geraniums being carted out to the new greenhouse
We also struggled with our first week of propagation in the new facility which was really rather nerve wracking.
Grower Girl has been struggling with our automatic misting booms. The rotten things just didn't want to cooperate........and the greenhouse was FULL of cuttings at the time.
You wanna know what STRESS is?! Just talk to Grower Girl. I think she may be in need of a drinking partner right about now.
And then of course, there is the added pressure this month of trying to put together a good corporate video for Darvonda with just a dash of Tamara finesse.
Filming a spoof as part of our corporate video

There is a whole TON of work that goes into making these sorts of "sell your product" type video's and my girls always do me proud!
My view of the action
Of course, no good presentation is complete without some down home, foot stompin', hand clappin' line dancing.......
which ended up being THE MOST FUN I've had in a long time!
My Little Angel got all the steps organized and handled the rehearsals upstairs in the boardroom a few days prior to filming. Her biggest worry was her MOTHER.
Apparently I have no sense of RYTHM.
Following a few hours of filming we were all very tired and hungry so we hit the town, dressed in our colorful sari's and dined on VEGETARIAN PIZZA and COCA COLA. It's funny how much PIZZA we end up eating in a year with our Darvonda crew. I think we should consider opening up a pizza shop some day soon and cash in on the growing demand here in Milner.
Now, this post does not cover ALL the things going on here at 6690 - 216 street. As a matter of fact, there have been a lot of fun things going on over at 6710 - 216 street as well.
Things like.....
impormptu concerts......
for some well known celebrities.....
grand baby cuddling sessions.....
homework sessions......
and a never ending quest for artistic expression, both in PENCIL......
and in FASHION.
"Graammaaaa! Come look at my HAT!"
We even managed to squeeze in a little R & R activity between everything else that's been going on. A short trip to Arizona was accomplished that allowed us catch a few rays poolside......
and whip past the Grand Canyon for a drive by photo shoot. Who KNEW it was so COLD there in the winter?!
Not me.
Thus the lack of photos at this magnificent location. Without a toque and some gloves, I could only manage 5 minutes on the edge. The rest was viewed from inside our warm rental car.
So, there you have my February in a NUTSHELL. Does it look like we've been having a ton of fun?!
Life on the FARM is never dull, that's for sure. I wonder what sort of adventures await us in March?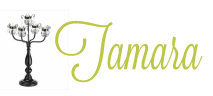 6 Comments »