WHAT'S HAPPENING?! I thought it was supposed to get easier as the kids moved out!
This week there is a big
Agriculture Show
going on in Abbotsford so our account manager at Scotia Bank asked me to make a small display for them to use in their booth. Of course, even though I just returned from a big sales trip to Ontario, I said YES!
I love getting CREATIVE!
Then I spent all last week trying to help my Little Angel with all the details I could for our
Spring Catalogue
which needed to be finalized for this week. She works for weeks and weeks to get a beautiful display of all the great items we offer our customers this coming season into a gorgeous glossy magazine format that is very time consuming to produce.
Gramma gets to babysit when my Little Angel is working. Gramma LOVES to babysit!
Not only am I a designer and a saleswoman, I'm also a PROFESSIONAL POTTY TRAINER.
Bet you didn't know that.
I'm also inspired to INVENT new things when the grandkids are around. Anything to help make the work a little easier on me while they are over. Check out this clever IDEA I came up with........
A dual purpose pot that can be used as a baby bath chair in Winter and a container garden in Summer!
One size fits 5 months to 2 years.
Now all I have to do is print up some good advertising materials for this new product and off it goes to market.
Then of course, I am also support staff for my ever talented brood of artists. When Anderson Cooper finished THIS school project......
I helped out by disposing of all the props in an economical and humane manner.
They gave up their lives......
to feed the hungry!
Such a generous sacrifice was appreciated by all!
As well, the big greenhouse EXPANSION continues on. They've been pouring cement floors for a full month now.
The new propogation house is already filling up and we are working over time to get all our cuttings started for Spring 2012.
So this morning, I was chatting with my sister
ROSA
and explaining that my blogging has been rather sporadic lately because I've been so busy and she sweetly reminded me that I had not yet announced the WINNER of the
GREAT POINSETTIA DECORATING CHALLENGE
!
How did I forget that?! I mean, I even HIRED (a glass of wine and a bit of cheese was all she required) a professional florist to do the judging for me and I STILL haven't announced the WINNER?!
"AND THE WINNER IS......"
Donna from
Funky Junk Interiors
!
I think I'm gonna hand deliver her prize. Maybe she'll take me along for dinner?! So, if you're out there Donna, there's a gift certificate just waiting for you here. Even though it's crazy busy at Darvonda these days, I promise to get it to you BEFORE the spring rush.
Now, I'm off to the Agriculture Show to check out that cool booth from Scotia Bank. They sure do have some great customers!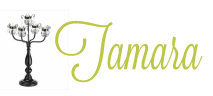 6 Comments »