This is my baby. My baby has moved out. Time to break out the BUBBLY!
No more rumpled clothes carpeting the bathroom floor. No more dirty socks discarded on top of the dining room table. No more stinky soccer equipment smelling up the laundry room. No more "What's for dinner Mom?" or "There's nothing to eat in this house".
Anderson Cooper has left the building......
which makes things a whole lot quieter around here. That's a given.
This is his NEW mom.
This is his new HOUSE.
This is his new DOG.
These are his new FRIENDS.
That's him there in the middle
This is his
new SCHOOL
.
I'm not sure he's ever going to want to come back home.
Good thing I still have Mini Me at home to keep me occupied. She's a handful that girl!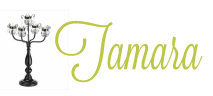 4 Comments »