Bellagio Hotel, Las Vegas
JUNE 22........J - U - N - E ........T - W - E - N - T - Y....... S - E - C - O - N - D ?????? How can it already by JUNE?!
I am so ashamed.
I have not posted a single thing in the last 60 days.
Do you have any IDEA what all goes on in 60 days of Tamara's life?! People, a whole lifetime of problems, obstacles, blessings and fun occurs in a mere 2 months when you are me. Frankly, it's getting a bit ridiculous. However it does make for some lively blog posts once in a while when I finally find the time to write.
As Martha would say "That's a good thing."
So, here is a short list of the things I must soon post about before they become a distant memory in my aging mind, never to be recalled for the rest of my days.
Note: Forgetting what I did last month, last week or even yesterday is an enormous problem in my line of work and I have an unfortunately poor memory. I take a lot of photos to keep me grounded in my past. Without the ability to look back on my old pictures and blog posts I'm like a woman living with a bad case of amnesia. If any of my readers has a cure for such a troubling malady, please let me know. Otherwise I may just have to hire a videographer to follow me around for the rest of my life to document my brilliant ideas in real time.
1. Went to the Hardware Show in Las Vegas
How do I know that I went to the Hardware Show in Las Vegas you ask? I know because I found the following photos on my cell phone:
I think we did a lot of walking down the Strip.
It also appears that we indulged in some wine along the way......
According to my pictures, we attended CARNIVAL at the VENETIAN HOTEL......
where we probably stopped for some wine but since I didn't take a photo, I don't remember.
We must have spent a good portion of time by the pool as well......
Tamara sitting poolside
I know that because these are my TOES and......
The Big Guy sitting poolside
and this is my husband. We appear to be poolside.
It is also apparent that we attended the HARDWARE SHOW but due to the secretive nature of my employment in PRODUCT DEVELOPMENT for Darvonda Nurseries, I am not at liberty to share those photos of next year's container line. You will just have to wait till they hit the shelves in Spring 2013.
However, I can confirm that we did eat quite a lot. Apparently we had a pizza and wine for dinner one evening.....
and we had croquette and more wine on another excursion......
followed by chandelier gazing......
CHANDELIER GAZING......
fountain gazing......
and MORE FOUNTAIN GAZING!
It appears that we rounded out our trip to Las Vegas with some very serious garden gazing as well......
which tends to make me feel a bit of garden ENVY......
since I never have time to really do ANY gardening at my place!
According to the photo's which I downloaded, we left Las Vegas and returned to the beautiful British Columbia to find a surprise waiting for us ........
TO BE CONTINUED.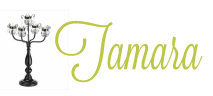 2 Comments »