Down town Moscow, Idaho
This past weekend the Big Guy and I played hooky.
We just couldn't take the pressure anymore.
We cracked.
So, we packed up a few of the kids and the grandkids and skipped town. We threw our bathing suits and some baby formula into a duffle bag and started driving. Our GPS coordinates were punched in and off we went.
Escaping from the lunacy of Spring rush at Darvonda is just THAT EASY!
Sure, we have millions of plants to sell.......
planters to plant.......
carts to ship to a store near you.......
but we just HAD to take a little break before full out SPRING 2012 hits us like a ton of bricks.
Perhaps you are wondering WHAT could possibly entice us to leave at such a crucial time in the year? Is there anything more important than getting all those amazing plants out to the garden centers and Big Box stores?! People are CLAMORING for our famous hanging baskets to hit the store shelves........
What could possibly be MORE IMPORTANT than Spring Harvest at Darvonda?!
There is only one answer to that question.
BEETHOVEN, of course!
I will openly admit that I am completely obsessed with dead men and their music. For some reason, my kids are just as infected with this strange addiction. So, when I received a phone call from my new best buddy, Dr. Erb, choral director at
New Saint Andrews College
, asking if we would drive on out to Moscow, Idaho to play in the
Logos Benefit concert
, I only hesitated long enough to print out the music and buy a couple of new A strings at Long and McQuade.
You don't have to ask Tamara TWICE!
The drive from our house to Idaho is just a mere 8 hours of beautiful scenery......
while young children are strapped tightly in their government approved car seats......
a federal regulation which is much appreciated by young Mother's around the world!
On this trip we were fortunate to only have a SINGLE diaper distaster along the way.....
which was really made much worse than necessary once Wee Two was given freedom from his car seat bondage. Suffice it say that the above picture is a tame version of the fecal fiasco we were forced to deal with.
We awoke the following morning in our room at the Best Western University Hotel which is connected to a fabulous indoor swimming pool.
Wee One and Mini Me lounging pool side
Gramma was unable to find Wee One's bathing suit so I improvised with a "onesie" from her little brother's diaper bag. She was slightly embarassed by this fashion faux pas but I eventually convinced her that NO ONE would ever be the wiser. She should never trust her Gramma on these sorts of things. I can't help myself but share such adorable cuteness. Can you blame me?!
Eventually the girls went off to meet Dr. Erb.....
which they did with no slight trepidation. Would they meet his standards? Or would they just be a burden at the back of the orchestra? But, Dr. Erb is one laid back fella and he soon had them marking out bar numbers and taking notes on fermata's like they've known each other since childhood.
The Big Guy and I took the grand kids to the park. That was our contribution.
Being a grandparent is really quite a difficult task considering our advanced age. It's reasonably difficult to run after a spirited 2 year old in down town Moscow........not to mention I was wearing a very fashionable but impractical pair of high heels.
However, it turned out to be even more physically challenging to tote around Wee Two who really needs to go on a diet soon. The Big Guy and I made a quick trip to the Thrift store to buy a used stroller so we could relieve our weary arms!
THRIFT STORE UMBRELLA STROLLER.......$4.50
AFTERNOON NAP.......PRICELESS!
For lunch, we basked in the sun at La Casa Lopez, munching on tacos and salsa for hours.
Then the girls went racing off to rehearsal......
where they struggled to keep up with the amazing Dr. Erb and his incredibly talented pianist, John Ahern!
John Ahern, Master in "Tickling the Ivories"
In the end, the concert was a smash hit. How could it NOT be?! MY girls were playing in it!
I was so enthralled with the beauty of the music......and distracted by the Wee One who was constantly asking me questions and begging me to read her stories.......that I completely FORGOT to film a thing!
CAN YOU BELIEVE IT?! Tamara FORGOT to take a VIDEO?!
Fortunately for me, the Big Guy had his wits about him and took a short but most appreciated clip of the final 50 seconds of the Beethoven Choral Fantasy.
He's a keeper I tell you.
So, here goes a tiny smidgeon of the beauty which dragged us 8 hours drive from our cozy neck of the woods and away from the insanity of Spring rush 2012.
As a side note, the greenhouse coped SO WELL with our absence this weekend that I'm seriously considering taking the Mother's Day weekend off too.
I'm just sayin'.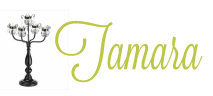 2 Comments »