This photo is one of the rarest you will ever find on my blog. It is a photo of the Big Guy.......SITTING IN HIS OFFICE! You may wonder how that could possibly be. Isn't the owner of the company ALWAYS sitting at his desk, crunching numbers and thinking about what the future holds for the organization?! Doesn't he constantly check the stats and call up important people to keep the whole thing running in tip top shape?!
Well, that's just not the way things go around here. Nope, the Big Guy has a real "hands on" philosophy. As a matter of fact, sitting in his big plush office chair just makes his bones ache. So, instead you will find him doing things like....
sourcing trees in Oregon for our container garden program.....
checking out the stores to see how many EMPTY carts are standing ready for pick up (empty carts = sales are going well)
shopping with me to find the next unique planter.....
occasionally stopping for a bite to eat when the mood hits him.
However, there's never too much time to stop for non-frivolous endeavours like a cup of coffee....
because he has to make sure the right equipment is purchased and installed so our peeps can get their work done in a speedy and accurate manner......
which includes the installation of a GPS tracking system into all our trucks so we can see where everyone is at all times.
Then he hops back into his car and tours yet another RENTAL GREENHOUSE we have had to acquire since we were bursting at the seems even after our most recent 8 acre expansion.
And somewhere in between all that he finds time to spend time relaxing with me for a few hours at a resort ......
host a going away party for my darling Opera Diva and her hubby who have relocated to Edmonton.....
and check out a prospective Liberal Arts College in Moscow, Idaho where Anderson Cooper is hoping to enroll.....
as well as spend some quality time in the hot tub with the grand kids!
This Grampa is one amazing dude!
Never one to sit still for long, he's off and running again to check out our retail location....
which is OPEN and looking absolutely fabulous, by the way!
NOTE: my humblest apologies to my regular readers. I haven't had time to update you on the latest trends at Milner Gardens but I do promise to catch you up as soon as I have SPARE TIME!
Ha ha ha ha! That's a good one! SPARE TIME! I'm just too funny!
Now, if he isn't busy ENOUGH with all of that, he even finds time to locate cool JUNK for me to peruse for just the right pieces to make repurposed pieces of art with.
My friend Donna at Funky Junk Interiors is on the prowl for STUFF and we have our radars on high alert for anything that looks old and rusty! Are you out there Donna?! We found a junkers paradise just a few minutes drive from our place. You wanna check it out?!
And that leads me to my ORIGINAL blogging purpose today which was to finally post a link to Mini Me's amazing new video, styled by
Donna from Funky Junk Interiors
, photographed by
Ashley from Dragonflight Photography
, filmed by Lydia Driegen (aka My Little Angel) from
Fancy Feet Studios
and edited by Mini Me herself!
Be prepared to be BLOWN AWAY.....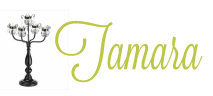 4 Comments »