Good morning all my blogger peeps! It's Monday morning in the middle of Spring Rush and things around Darvonda are as chaotic as usual. Why not come inside and take a peak? Wee One and I will give you the quick tour.
First things first, the plants are all looking great, so there's no problems on that score.
Great job, my grower peeps! At least the flowers are looking AMAZING!
HOWEVER........
This morning we got a flurry of emails regarding one of the first deliveries to Edmonton.
The news is not good.
Alberta roads are murder on our plants. Our semi-trucks cautiously bounce all over the winter damaged asphalt from the mountains to the prairies in a sometime vain attempt to arrive intact. Unfortunately, plants which look like THIS in the greenhouse.......
occasionally look like THIS upon arrival!
OH NO! Say it isn't SO!
How can things go from THIS.....
to THIS so quickly?!
Oh the HORROR!
It's a good thing my GARDEN CRAZY
sister Rosa
lives in Edmonton because she has been speedily dispatched to deal with the carnage.
Master Gardener Rosa enjoying Tea and Crumpets at my place!
I don't think Rosa knew what she was getting herself into when she agreed to be a Darvonda service representative. It's a whole lot of work people, trust me on this one!
And yet, there is a PERK to all the added stress she has taken on.......
Whatever she can salvage, she get's to KEEP!
And just to get the ball rolling on her behalf, I would like to formally announce that Rosa will be hosting a PLANT SALE next weekend featuring some slightly battered bedding plants at low prices. If you live in Edmonton, I would highly suggest you mark your calendar. At THESE prices, things will sell out fast!
As a final note, don't forget to check out Rosa's new gardening website
GROWING WISDOM
where you will find all sorts of tips and tricks on how to plant a beautiful garden!
Now, I'm off to jump in a truck to CALGARY with the Big Guy to check on the stores there. While we're there we will get a chance to meet all our new Darvonda service representatives.
Wish us luck that everything arrives in ONE PIECE!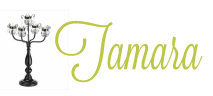 4 Comments »