The ladies plugged on undaunted once the hail stopped falling and my most favorite photographer in the UNIVERSE was there to capture all the fun.
Click photo to go to Dragonflight Photography blog
My Little Angel was the videographer on set.....
You may now realize that if all of my creative progeny were out filming then Wee One and Wee Two are somewhat unaccounted for.
Never fear, my blogger friends. That is where I fit into the picture. This Gramma LOVES it when a plan comes together because it means SHE gets to BABYSIT!
Oh, I just can't resist those beautiful little cherubs. They are such precious little peeps!
So, the video officially releases soon............
but in the meantime Mini Me is making sure she has her back up band well trained for her upcoming world tour!
Yup. Wee One has JOINED THE BAND!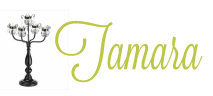 8 Comments »