2011 was a GOOD YEAR!
I know, I'm late. It's already January 4th and this post should have been a week ago.
What can I say, I'm a procrastinator.
I mean, believe it or not, we didn't open Christmas presents until January 2nd, as per usual!
I make no excuses except that Christmas shopping AFTER December 24th is the BEST way to SAVE!
Honestly.
You see, Cinderella was just getting psyched for her trip to an all-inclusive resort in CUBA......
and all her gifts were geared to making her journey pleasant and trouble free!
Now, it's a dutch tradition to make poems with all your gifts. In that tradition, all gifts are actually from Sinterklaas (or Santa Claus in English) and HE is the one who spends all year writing prose for the big night.
Take this following little rhyme and see if you can GUESS what the Sint brought for my newest son-in-law:
St. Nick thought, dear Evan an amiable fellow!
He's always coherent and consistently mellow!
The cumulative effect of this lads growing knowledge
Makes finding him gifts more laborious then when in college.
Upon pondering, speculating and examining with care
St. Nick thought to teach Evan about Solar Flare!
Not only will Evan be intellectually stimulated....
Entertainment and amusement are a bonus, Nick stated.
Can you guess?!
It's a......
Oooops! Sinterklaas forgot to remove the price tags.
DVD of the first season of The Big Bang Theory!
Ha ha ha ha. Ho ho ho. Oh that Sinterklaas sure has a way with poetry!
NOTE: Watching a sitcom called "the Big Bang Theory" does not mean that the author of this blog believes in the Theory of Evolution. Just wanted to clarify that for my faithful readers who know what a faux pax that would be for a conservative Reformed lady like myself. If this side note is causing you nothing but confusion, please skip over the italicized type and continue on reading, you are probably not from around these parts. It's not that important. Pretend I never said anything.
And just so you know.....my procrastination does force me to be as efficient at Christmas shopping as any one woman can be. I chose ONE store in the Mall in which to purchase ALL my gifts for this year. When you only have 2 hours to shop, wrap and write prose, you do what you gotta do.
Thus, all my gifts were somewhat themeatic this year.....
The wrapped gift is just MORE OF THE SAME
but I managed to get it all done and only be 30 minutes late for the party!
I should probably make a NEW YEAR'S RESOLUTION to start my Christmas shopping earlier this year but it's highly unlikely that I will be able to fulfill it so.......I'm not even gonna bother.
Now, that brings me back to my original topic, THE YEAR IN REVIEW.
I won't bore you with all the details since all you need to do is go back and read my older posts. Suffice it to say, IT WAS A GOOD YEAR!
There is ONE thing I forgot to share with my blogger peeps that I really need to rectify. Do you recall our trip to Holland this summer? Do you also recall that we were taped for the
Hour of Power
program in the Netherlands? Well, I am finally remembering to post the link to the actual program which aired November 6th in Holland.
To view the whole Jansen 5 interview, click on the program highlights you want to watch. First part of the interview is in dutch with Gramma and then Junior finishes off in english!
CLICK HERE TO WATCH
ENJOY!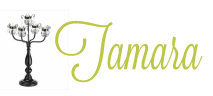 4 Comments »